6 Reasons to Build Custom CRM Software
« Back to Blog page
If you still don't know why you need custom CRM software, you can ask 73 percent of sales professionals who use software solutions to close more deals. Customer relationship management software or CRM is a unique tool that can boost not only sales but also help your marketing and customer service departments as well, reduce operational costs, and improve customer satisfaction.
If you want to know what business problems you can solve with custom CRM development and how to build it, keep on reading!
Is CRM just a buzzword?
Before we get into the benefits your business can get when ordering custom CRM development services, let's take a look at the latest stats that reflect the popularity of CRMs across various business domains.
Top industries that use CRM software
Latest statistics concerning the CRM market
CRM adoption has grown 113% since 2016 and 28% since 2017
113% since 2016
28% since 2017
The CRM market is expected to reach more than $115 billion by 2027
$115 Billion by 2027
65% of companies adopt a CRM system within the first five years of business. 18% adopt a CRM within the first year
65% within the first five years
18% within the first year
Businesses that use CRM increased sales by 29%, sales productivity by 34%
increased sales by 29%
sales productivity by 34%
CRM impact on different business aspects
Now that you know that CRM is extra popular these days let's find out why.
The main reason why companies invest their time and money into custom CRM development is that this type of software can solve a range of business problems that turnkey solutions can't. Here are some of the most significant ones that can persuade you to build a custom CRM.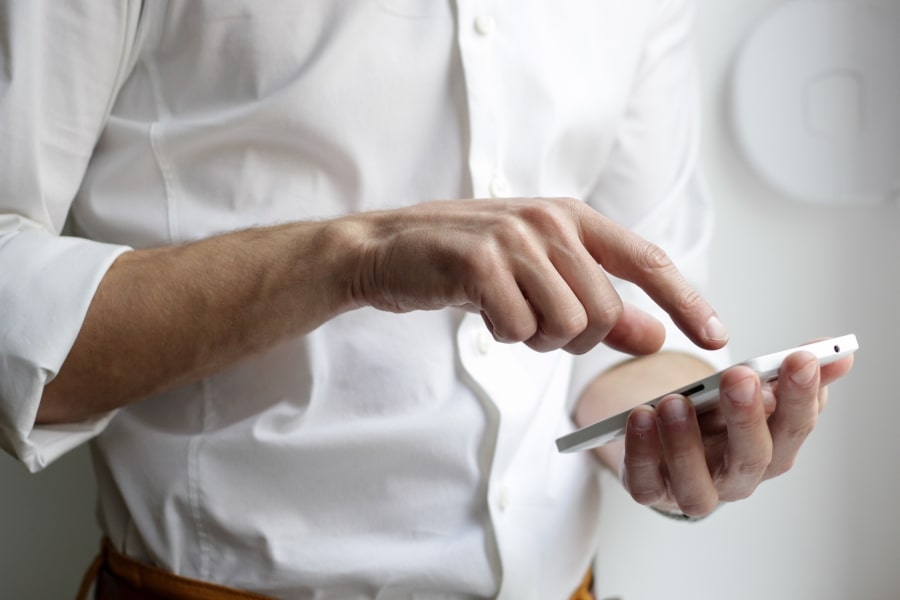 Inability set up an efficient collaboration between departments
To provide customers with the best services possible, your sales, marketing, and customer service teams have to work as one. They need to exchange information about prospects, clients, and deals without delays.
The problem of ready-made customer relationship management systems lies in their inability to be integrated with a number of other software solutions that you use in your company. In a survey conducted by HubSpot, more than 15 percent of respondents named lack of integration opportunities as the most significant challenge when adopting turnkey CRMs.
The development from scratch allows you to integrate your CRM with all the software tools you use from the very beginning, as well as when it's already built.
Lost deals because some features lack
In its report, Capterra cites social media integration as the most desired feature, among others.

It happens because the majority of existing solutions either don't have social media integration capabilities at all or have limited capabilities and can't be used to the fullest extent.
When creating custom CRM software, you can integrate it with those social media networks that you need and track social activities, automatically create profiles of leads, segment your clients on interests, sentiments, and intents using social media integration.
Large expenses on staff training and unnecessary features
Existing providers stuff their CRMs with the most common features to satisfy the needs of as many clients as possible. For this reason, such CRMs are large, complex, difficult to use, and have an abundance of features you may never need to use in your company.
Such a plethora of unnecessary functionality creates another problem ‒ the CRM is too complicated and requires employees to be taught how to use it properly. Twenty-two percent of CRM users claim they switched from the previous CRM because it was too hard to use.
With custom CRM development, you will also require some time to train your employees. Nevertheless, you can create a CRM minimum viable product that is less complex and takes less time to get used to.
Obstacles to scale business
Obstacles to scale business is another challenge companies face when buying out-of-the-shelf CRM solutions. CRM providers have a limit for users that can access the solution. If you want to add new employees to your turnkey CRM, you need to pay a fee for each user every month.
Thus, the sum of $50 per month grows to $300 and higher. More than 10 percent of respondents cited the inability of their previous CRM to support their company's size as the reason to abandon it, while 6 percent left their CRMs because the price was too high.
Lack of proper analytics
If you don't know why your leads leave you before the deal is closed and if you don't understand the point when they do it, you have little chances to change the situation. Only the understanding of all the bottlenecks of your sales process allows you to eliminate them quickly and improve your sales dramatically.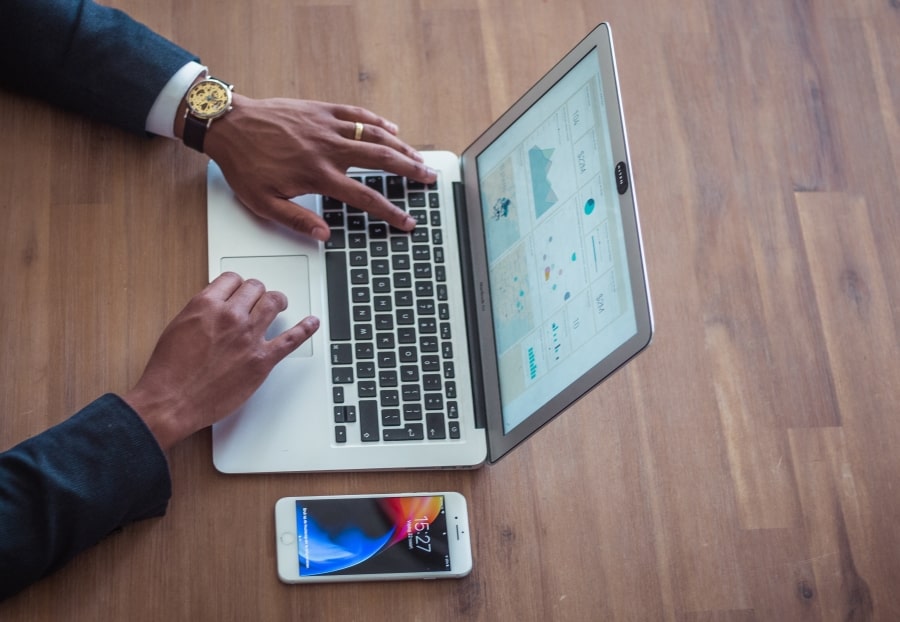 When creating a CRM from scratch, you can implement as many analytics features as your business requires. BTW, find out pros and cons of bespoke software development.
Inefficient workflow
When using an existing CRM, you may face a lot of integration and customization challenges, which makes it difficult and, in some cases, even impossible to integrate your sales CRM with, let's say, marketing tools, or any other software solution you use in your company. As a result, employees have to manually input a lot of data, losing valuable time, and increasing a chance of errors.
Wrapping up
Custom CRMs provide a wide range of business solutions for each business type and company size. When contacting custom CRM developers, you get a chance to create the perfect system that will satisfy all your business needs. See also the difference between in-house and outsourcing software development.
Nevertheless, even custom development can become a mess without sufficient preparation. So, what does it take to develop a CRM on the first try?
How to build a custom CRM from scratch?
Before you even contact a software development team to handle your CRM project, you need to perform the following steps to get the solution you want.
1) Set clear goals
First of all, you need to answer why you need CRM, what problems it should solve, and what process it should handle. When you answer these questions, you can clearly identify the minimal set of features you need in your customer relationship management system.
2) Create a minimum viable product
Now, you can start the development process. All you need to do is make a list of the features to create a product with just enough functionality to serve its purpose.
When starting with an MVP development approach, you can reduce the custom CRM development cost and get a working solution within several months.
When an MVP is ready, you need to give it to your employees to find out what other features they need to improve their workflow and streamline business process. Thus, you'll be able to create an exact product that your team requires specifically for your company.
3) Train your staff
With each development iteration, you'll be getting a product that you can already use. At this moment, you need to train your employees to use your custom CRM to get maximum results.
It's very important to mention that you shouldn't expect great results the minute you get your product. It takes some time for employees to get used to a new tool and use it on the full.
Another aspect of paying attention to is the employees' feedback. Your workers are the first and most important users of a CRM you're going to build. Allow them to speak openly, even if they criticize your product.
4) Integrate it with other programs
End-to-end analytics is only possible when different programs work as one. Integrate your custom CRM with other tools your team uses to enhance its productivity.
How does it work? Imagine your marketing manager needs to know the efficiency of the last year's marketing campaign that took place in a specific region such as Asia. As you know, marketing campaigns bring results minimum in several months, or even a year. A marketing manager can easily track all the leads that the campaign brought if he or she can access sales CRM and sort leads by source and date of the first contact.
Proper integration of your CRM with other tools like mobile banking app allows your team to save time, automate different tasks, and get precise data in a matter of seconds.
Optimize your CRM for tablets and mobile devices
According to the Nucleus Research report, more than 60 percent of companies that use a mobile version of their customer relationship management solution claimed to achieve sales goals, while less than 20 percent of companies using non-mobile CRMs could boast of the same results.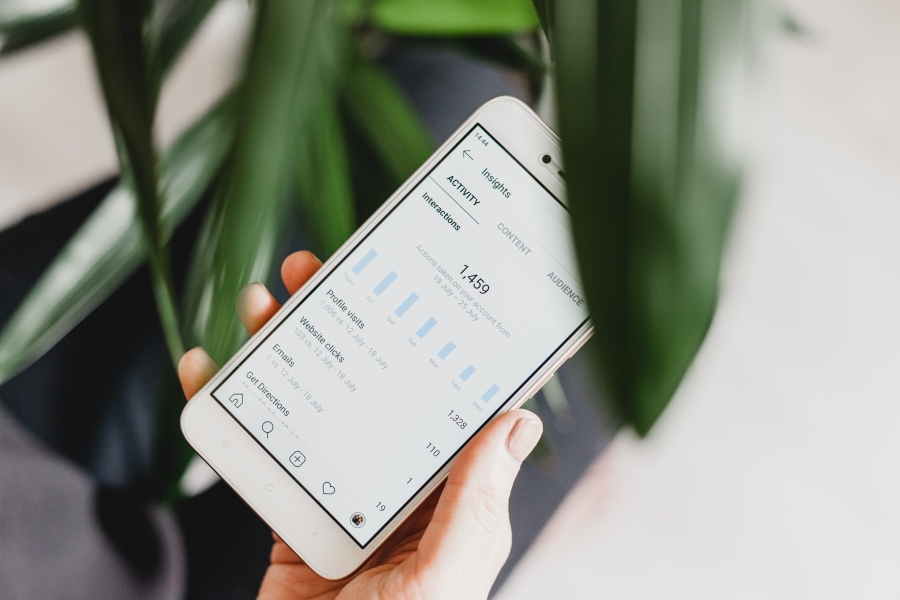 The statistics show that mobile and tablet optimizations are a must for modern companies that want to achieve maximum results. That's why it would be reasonable to invest in a mobile layout of your banking CRM or to consider the development of a mobile application.
Parting thought
The statistics show that the CRM market is growing day by day. The explanation is simple ‒ it's a powerful tool that proved its efficiency.
However, many companies get negative experience when using CRMs because they opt for off-the-shelf solutions that are too expensive, too complicated, and too inefficient for their types of business.
On the other hand, custom CRM development allows businesses to create tailored solutions to cover all needs and requirements, have simple, intuitive UI, and scale when the business grows.
If you don't want to waste your time and money trying out different existing solutions, but want to get a useful tool for your needs ASAP, contact our team and let's get started! BUT has vast experience in financial CRM software development, see our CRM development case studies.