Your Business Needs an Android App
Last year, smartphone users downloaded 76 billion apps through Google Play. While most of them are games, other categories of Android applications are gaining popularity. Personal finance and habit trackers, fitness apps, and social media are just a fraction of the 2.7 million applications on offer.
Traditional companies are finally catching up to the trend and rethinking their business models to accommodate their customers' need for quick solutions on the go. Food delivery, taxi, and laundry services are going mobile to keep up with digital-native unicorns, like Uber. If your company is struggling with increasing competition, Android application development might be the game-changing solution that will increase customer retention and open up new and unexpected revenue streams by adding value to all parts of the user journey.
Boston Unisoft Technologies (BUT) can help you unlock the business potential through custom Android development.
ORDER NOW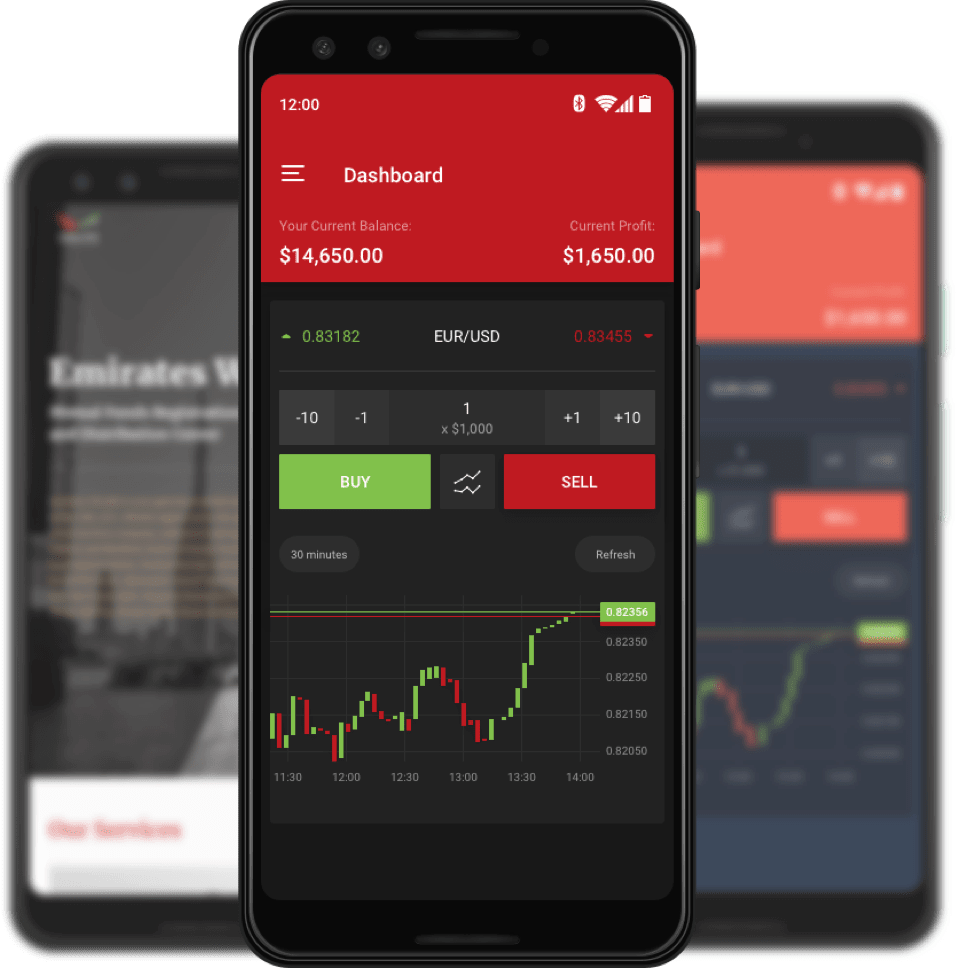 BUT Will Guide You Through the Android App Development Roadmap
Over the years, our team has streamlined a development workflow and made most of the agile approach to ensure the fast-paced development vital to a successful Google Play launch. Together, we will go through six stages of Android app development. Once we learn more about your business needs and requirements, settle the budget and timeline, our team will
Design a high-performance architecture and choose the technology stack to ensure stable operation under load. Our software engineers stay on top of the latest technology trends and suggest solutions tailored to your business needs.
Develop a UI/UX design prototype based on user personas and stories. BUT designers will offer a series of prototypes to provide a clear idea of the app's design and user flow before completing the final version.
Implement the technical requirements and develop the architecture. With eight years of mobile development experience, our team of software engineers works like a well-oiled machine and produces measurable deliverables right on schedule.
Conduct manual and automatic testing of the Android application. Quality assurance specialists will go through all scenarios that might lead to a crash and ensure software engineers fix bugs and errors before you get the finished product.
Launch the application on Google Play. We will take care of the technical side of the launch while you focus on spreading the word and getting the attention of your target audience.
Provide ongoing support and maintenance for your Android app. Once you receive initial feedback, our software engineers can implement the changes you deem necessary. We will also add new features or scale up the app after it gains enough traction on the market.
Boston Unisoft Technologies is a full-cycle mobile development team. You will never need to seek another IT vendor to work on your Android application once BUT becomes your technical partner.
Are You Ready to Make Your Android Mobile App Development Happen?
Mobile applications are no longer outside your reach. With an outsourcing team like Boston Unisoft Technologies, you can afford to design, develop, and launch an Android app that will keep your company afloat, bring in new business, or start a new trend.
Before our software engineers can get to work on your project, we would like to learn more about your great idea. Please, fill in a quick form on our Android app development website, and we will get back to you soon.
With a better understanding of your business, the app's scope and features set, we will estimate the Android application development cost and define the timeline. The consultation with our business analyst is free, so give us a ring, and let's develop your mobile app together!
Still Need IT Services And Comprehensive Support? Contact BUT Today!
Need website development, want to create an app for your finance business, or simply need some IT support from a reliable service provider? Contact BUT via telephone or the online website form. Our friendly team will be more than happy to assist.