UniTrader
Professional platform for Forex and CFD trading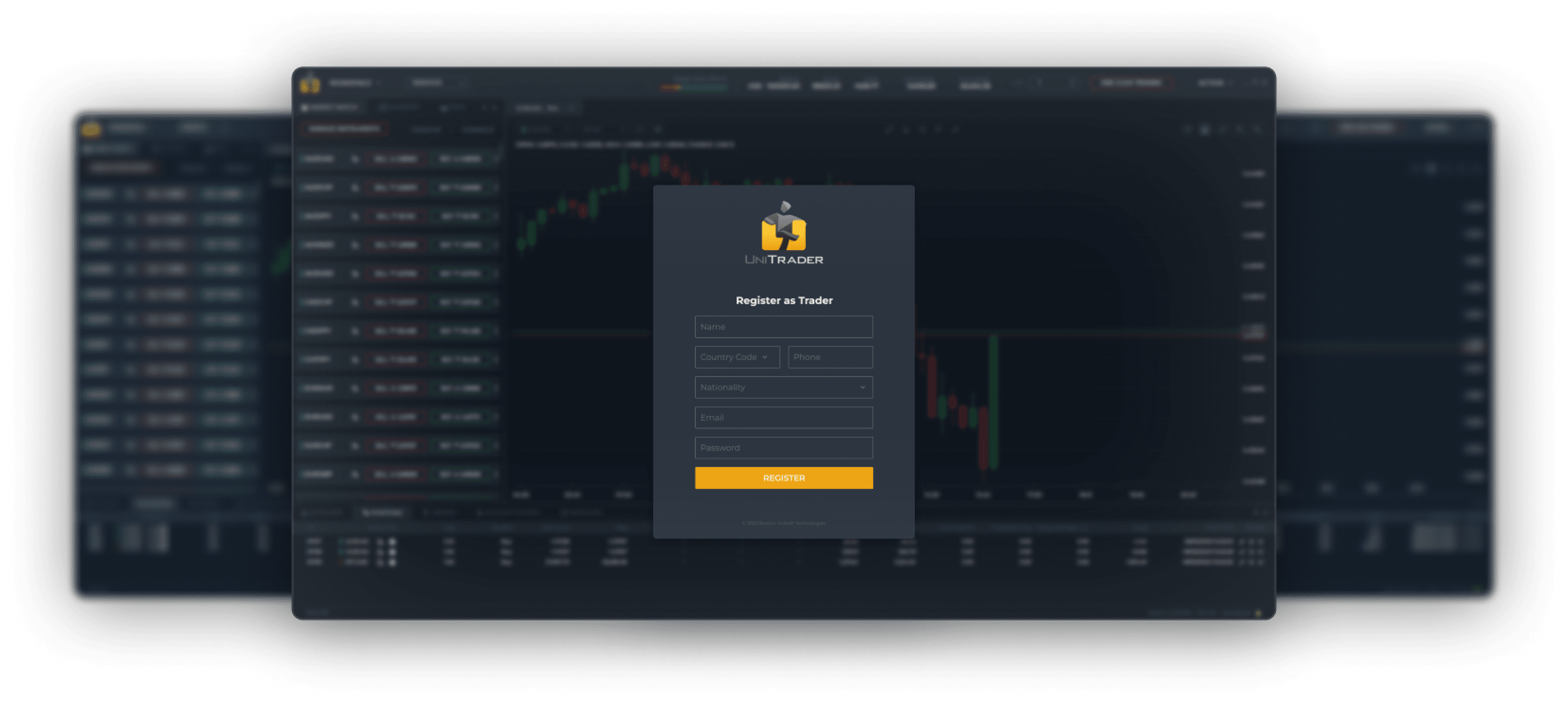 Overview
Boston Unisoft team has been successfully operating and servicing Forex & CFD business for more than ten years. During this time, our team has come to a unified conclusion that the trading software available on market does not meet neither market requirements nor business operational needs.
As a respond to the technology "gap", BUT initiated the creation of the innovative trading platform – UniTrader. The idea of the UniTrader platform was to fulfil the internal operational needs of our business and offer revolutionary approach towards accommodation of the partnership businesses and their clients.
Now we are presenting the 2nd generation of the UniTrader platform that embodies the best ideas and technological solutions available on market together with the experience earned during the previous development stages.
UniTrader software has been successfully served for our partner brokers and now offered as a standalone solution for market makers.
KEY FACTS
2nd generation platform was built during 2018-19
Latest architecture approach. Actual programming languages and development patterns. Contemporary design and appearance.
Account Protection - client information is secured and encrypted
UniTrader uses state-of-the-art security measures when handling your information. Your personal information is fully encrypted and securely stored.
Fast Execution – low-latency trading engine
We know that milliseconds make difference in financial markets.
UniTrader offers low-latency trading systems used by some of the world's largest financial institutions. We are offering hi-end technologies to our clients.
As a UniTrader customer, your self-directed orders will receive the best possible trade execution.
Real-time Market Data
UniTrader servers stream real-time market data directly from banks and exchanges. While some brokerages delay and freeze the quotes they also may apply additional charges for the real-time data. You will get free timely quotes with the Unitrader platform.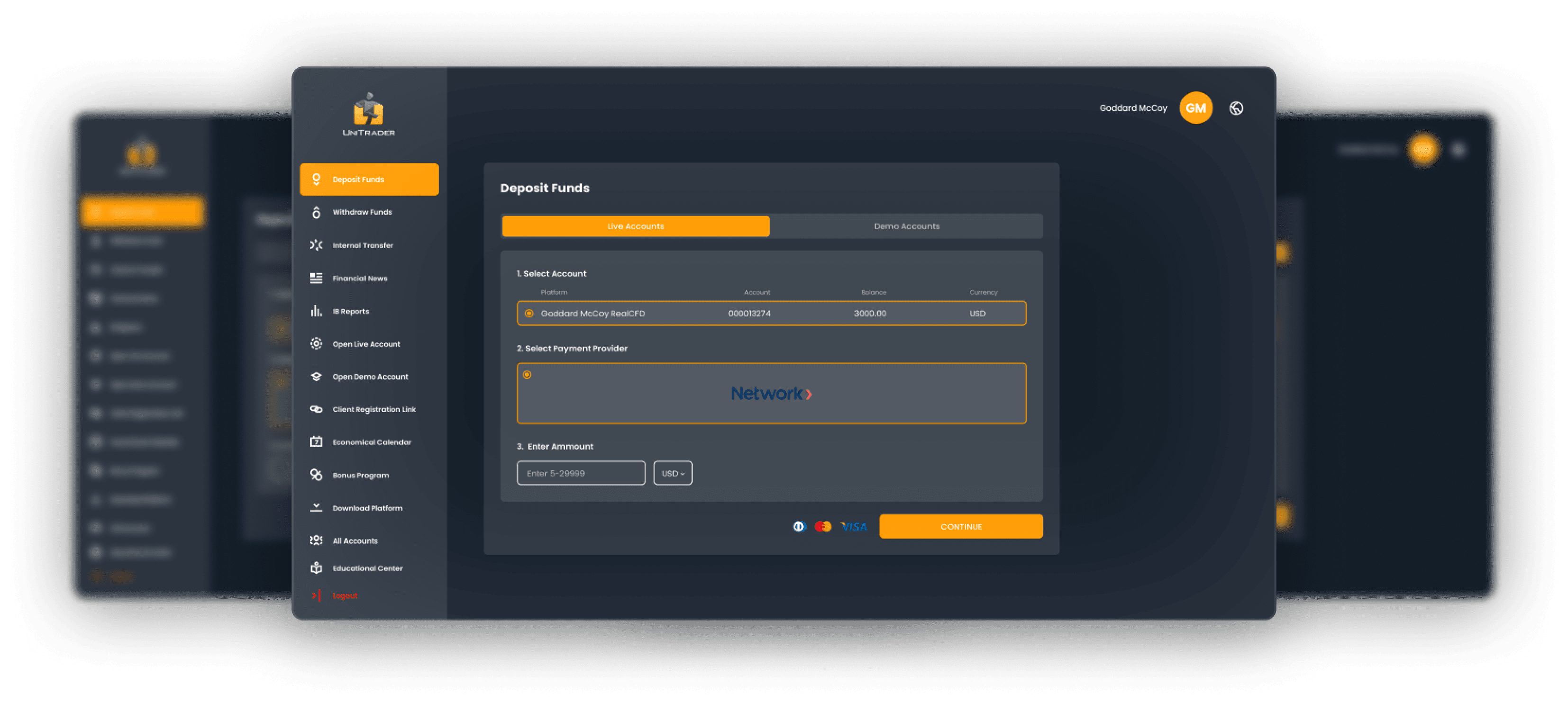 Blockchain
UniTrader uses blockchain technology to secure the trading algorithm. Peer to peer transaction verification and streamline process allows you to benefit in security and execution speeds.
Unlimited amount of trading products
The new approach towards the trading engine allows to offer virtually unlimited amount of trading products on the platform. Trade more, analyze more and earn more money with hundreds of products and UniTrader platform.
White Label solution for your business
UniTrader platform is fully customizable software that can be branded per request.
Premium support and assistance
Get direct 24/6 assistance from our experienced engineers.
Want your own platform?
Leave your contact information and we will contact you to discuss details