In-house vs Outsource Web Development: Pros and Cons You Should Know About
« Back to Blog page
Choosing between in-house vs outsourcing web development has always been a tough question for every company that decided to become online present. In this article, we want to provide you with an unbiased review of both development approaches, explain the consequences of each choice, and help you make the final decision about what's best for your business in-house or outsourcing web development.
Let's explain both approaches in detail to find out what they mean.
In-house web development approach overview
An in-house website development approach means hiring a team of developers/QA specialists/designers or any other professionals your current tasks require. It also means that you need to employ all these people officially by the letter of the law of the country you live and work in.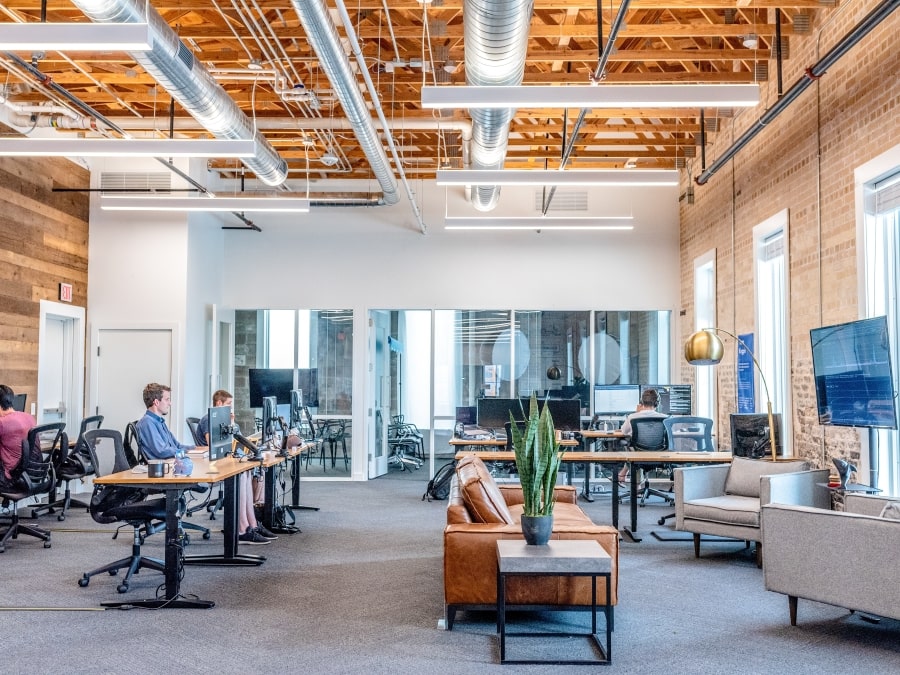 In-house development can be performed in an office that you create for your workers, or remotely when developers do their job from their homes. If you hire full-time developers, who live in another country, officially employ them, this type of cooperation is still considered as in-house development (it's called offshoring).
If you need an example of a company that employs mainly remote workers but keeps its development processes in-house, take a look at Basecamp. The company has an office. However, it's empty most of the time.
Basecamp co-founder and CTO David Heinemeier Hansson believes that workers should decide by themselves where they are more productive and what working conditions are better for them. If this place is their home, workers can stay there. David wrote several books on the topic; one of them is called 'Remote: Office Not Required.' The success of the company proves that working with remote developers and other specialists can be as productive and efficient as locking everyone inside an office, or even better.
Benefits of hiring an in-house web dev team
Now, let's take a look at the advantages you get when you hire an internal website development team, you can see in person eight hours a day, five days a week.
Simple government. It's difficult for many people to imagine that they can effectively manage workers they don't see and can't communicate with immediately. A team that is by your side is much easier to govern and monitor. Besides, regular face-to-face meetings or even chatting at the kitchen allow you to know your workers better and understand their strengths, weaknesses, and fears to encourage them to work more effectively.
Wholehearted understanding of the product. When your team deals with all the parts of your product from top to bottom, it knows all its nooks and crannies and reasons why each particular feature was implemented. If something needs to be redone, an in-house team can do it instantly while an outsourcing team would need some time to get to know your product, find out all dependencies within the code, in order not to break anything.
Corporate culture growth. If all the development is kept in-house, you get a chance to work with only those who share your company's vision, goals and values. For example, one of Apple's corporate values is to create excellence in every group in the company. It means that the company won't employ people who show below-par performance.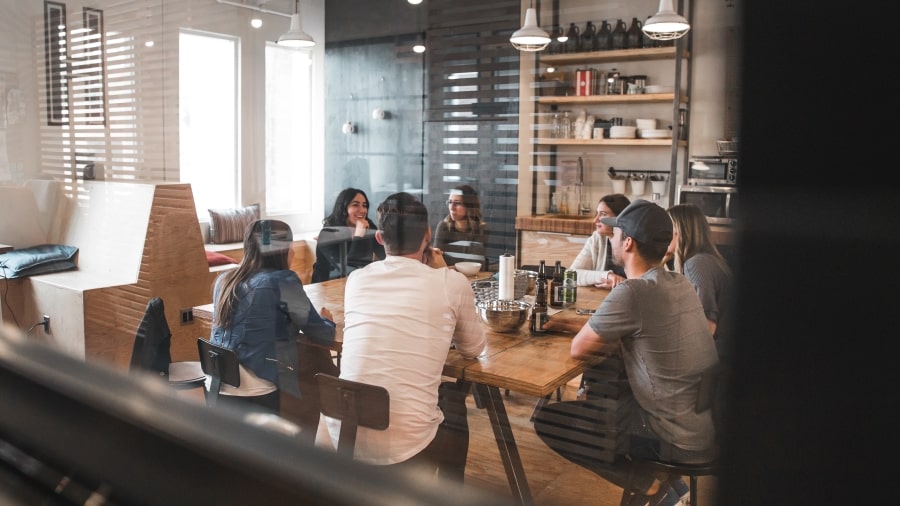 Limitations of hiring an in-house team
Despite the great things an in-house web application development team can bring you, some limitations make more companies shift to the outsourcing web development option.
A lot more expenses. Not only are the wages of outsourcing teams less than in-house team's, but there's also a number of organizational expenses connected with an internal team you'll need to cover. These are the office maintenance, legal employment, recruiting process expenses, and employee benefits you'll need to provide.
Long preparation time. Imagine, you need a team of several developers, a quality assurance engineer, a designer, a business analyst, and a project manager. How long will it take you to come up with all the requirements for these six specialists and their job responsibilities? Then, how long will it take you to find, recruit, and hire them? And finally, how many hours will you need to set up an efficient workflow for all these people?
A need for extensive management skills. Leading an in-house development team means you need to manage not the whole team, but every person individually and make sure each of them has the same vision of the product as you do, has a task to do, knows whom to ask for information and so on. If you have little or no experience managing a product development process, you may face a lot of hurdles and make some mistakes until you learn how to do it right.
Wrapping up
An in-house software development team is definitely a great option to create a software product. It gives you that intimate experience of doing everything on your own, without any external help. At the same time, such independence makes you in charge of all the successes and failures as well. It also means that you need to officially employ all these people by the letter of the law of the country you live and work in.
Read also about advantages and disadvantages of bespoke software development and how much does it cost to build a custom banking mobile app.
Outsourcing web development approach overview
Outsourcing web development implies that you have to delegate some internal jobs to external vendors. You can outsource your product development completely, or some specific tasks that your internal team has no experience with.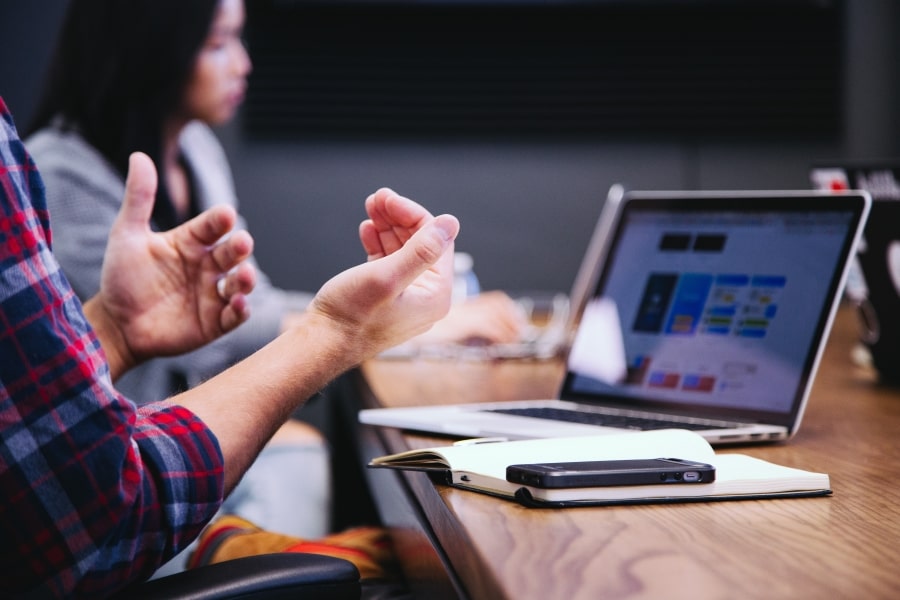 Benefits of hiring an outsourcing web development company.
Cost efficiency. One of the most powerful benefits of opting to outsource web development services is its lower price compared with in-house development. You can choose a team with a much lower hourly rate than teams in your country charge, without quality loss. Besides, when hiring an outsourcing web development team, you don't need to worry about such expenses as office maintenance, recruiting, or sick leaves. All the organizational expenses lie on the team you cooperate with.
Necessary talent pool. Outsourcing opens a lot of doors for you. You no longer need to look for a necessary specialist in your city but can expand your search area to the whole world. If your city can't boast of technology universities and there's a shortage of talents, outsourcing lets you find specialists with the knowledge and skills you need in another part of the planet.
Team scalability. An outsourcing team is a flexible team that you can resize when there's a necessity. If it turns out that you need to launch your product faster, a team can engage more developers to deliver your product on time.
Easy management. An experienced external team is an independent unit that aims at delivering you the product that can satisfy all your business needs on-time and within your budget. Such a team doesn't require babysitting and micromanaging.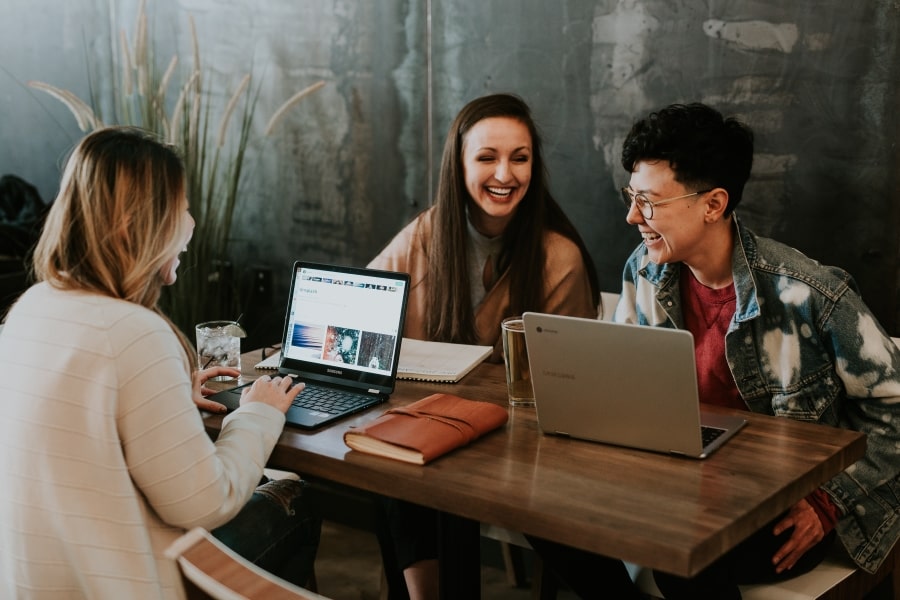 Limitations of hiring an offshore web development company
Time difference management. The team located in another part of the world has a different time zone and different business hours. It may even occur that your business horse doesn't overlap at all. In such a case, you need to come up with a solution to overcome this hindrance and establish effective communication between you and your team.
Intellectual property protection. For some companies keeping their business idea and all data within the project in secret is a must. Such companies don't consider outsourcing because of the fear that their ideas and data can leak. If you don't want to share your product concept with external teams, you can sign an NDA with a potential vendor even before discussing the product details.
Quality issues. When searching for information about outsourcing, you can find feedback from clients complaining about the poor quality of outsourced development services. There are two main reasons for these complaints. The first one ‒ a desire of clients to find the cheapest option. As a rule, these are first-time developers who charge less than all others. Cooperating with such a team or a person, you entrust your product to a complete newbie with little or no experience. Experienced teams with in-depth knowledge and understanding of their domain can't be the cheapest on the market. The second reason customers get bad experience when outsourcing their project is hiring numerous freelance outsource developers instead of a mature team. Trying to manage and coordinate a group of people from different cultures, time zones, and even continents is the mammoth task, which, in most cases, leads to failure.
Wrapping up
You can consider outsourcing if you want an experienced offshore web development company that runs like clockwork and doesn't require a lot of monitoring. This type of cooperation requires more trust in your vendors than working with an in-house team. Nevertheless, mature outsource web development companies learned how to build transparent relationships and provide clients with all the necessary tools for monitoring and progress tracking.
Why outsource web development
Now that you know all pros and cons of outsourcing, let's find out why so many companies looking to outsource software development. Below, you can find the latest statistics that show how popular and promising outsourcing is.
Outsourcing Statistics
24% of businesses choose to outsource primarily to increase efficiency while 18% want to receive assistance from an expert.
Businesses with more than 50 employees outsource more often (66%) than small businesses with 50 or fewer employees (29%)
Over 93% of organizations are considering or have adopted cloud technology to improve outsourcing.
The global IT outsourcing market is expected to grow by $98 billion during 2020-2024, rising at a CAGR of 5%.
Most common outsourced business processes
Top 9 companies that outsource web development
Why outsource to Boston Unisoft Technologies
There are five reasons why to consider BUT as your software development vendor. Here what we can do for you:
Design a beautiful website that can grab your customers' attention from the first glance and keep them from leaving before making a target action.
Develop a user-friendly customer area for your registered users or employees with a sophisticated access hierarchy.
Set up secure and intuitive communication channels for your customers in need of urgent support.
Update your existing website, add new features, like an admin dashboard or a mobile-friendly interface.
Scale your solution up and ensure continued high performance once your audience exceeds the load capacity.
Final thoughts
Technavio predicted the IT outsourcing market's total contract value to grow over $400 billion by 2022, meaning the sphere is only gaining momentum. More and more companies opt to outsource web development versus in-house hiring to cut costs, access an extensive talent pool, and concentrate on core business aspects entrusting less critical operations to external teams. Feel free to contact BUT team that has vast experience in fintech software development as well as custom banking software solutions.
If you're ready to get all benefits of outsourcing, contact our team and get the best web development services ASAP.