Top 10 FinTech Startups and Reasons for Their Success
« Back to Blog page
Even if you have a really cool FinTech startup idea, your chances to succeed are about 10 percent. Great idea, clear target audience, and even a well-considered marketing campaign can be not enough to make your FinTech startup hit gold. So, what does it take to create a really successful startup? We believe that we should ask companies that have completed this journey to learn from their successes and failures.
Top 10 FinTech startups that made it right
We've chosen the 10 most prominent FinTech startups to talk about and find out how they managed to succeed. Let's get into it!
Cleo
Cleo is an AI-powered FinTech software company established in 2016. The idea of the startup is to allow users to own their money on a full-scale basis. Cleo makes such boring tasks as budget and savings management fun and as easy as ABC.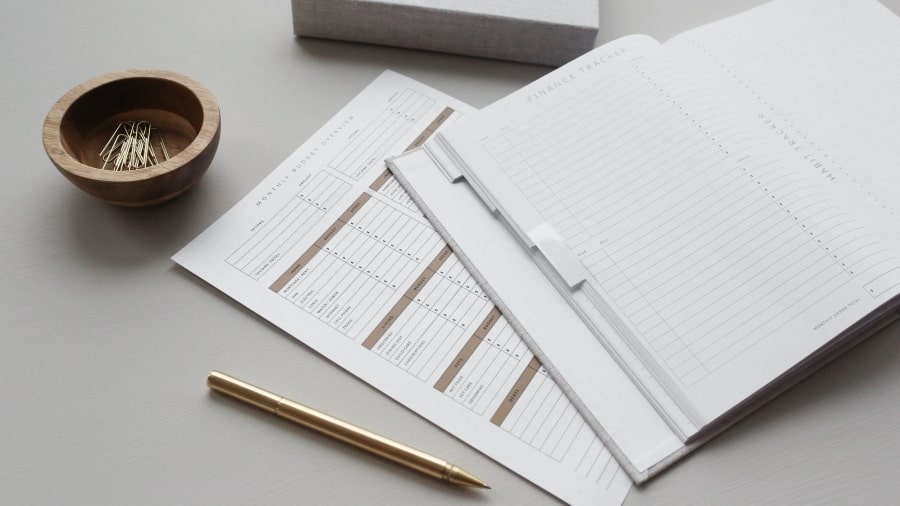 To use the software system, customers registered in Cleo, connected their bank accounts and communicated with Cleo via Messenger on Facebook. The interaction looked like a user is chatting with a personal assistant but even faster and more accurately.
Today, Cleo offers both iOS and Android apps with far more functionality onboard. The company is raising a B round of funding and has already received more than $40 million of investments.
Trussle
Trussle is a unique financial startup that does the job of an online mortgage broker. Here's how it works.
Users address Trussle to find out how much they can borrow using an online mortgage calculator.
Users get a mortgage in principle (a document that confirms how much users can borrow) online within minutes.
Users are offered different conveyancers who provide the best mortgage conditions.
Users choose a suitable conveyancer and apply for a mortgage providing several documents online.
Users go through an evaluation of the property procedure and receive a mortgage offer.
Users sign contracts with a seller.
Apart from the obvious convenience, Trussle is popular because of such a benefit as saved costs. Almost all these steps, users can do online in a matter of minutes and for free!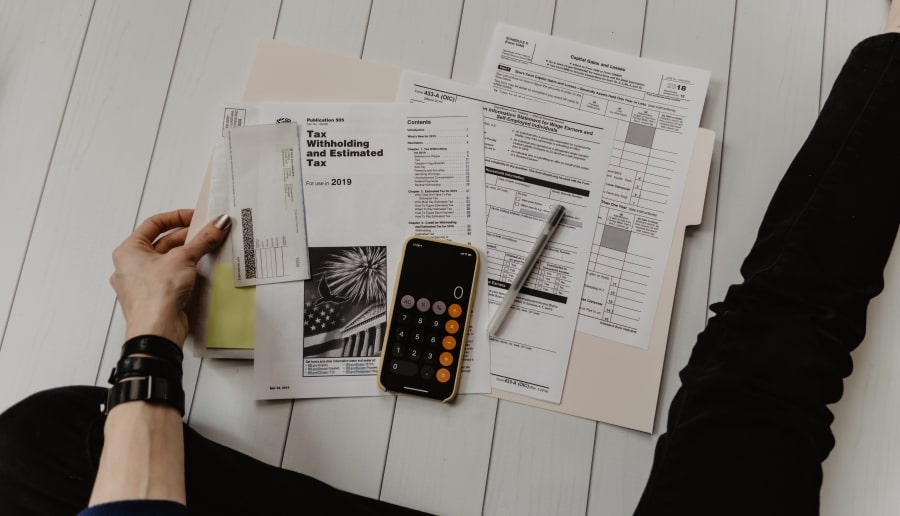 Besides, the company claims its customers save more than £300 on average per month due to the better mortgage conditions. Trussle promises to check 10,000 mortgage offers to find the best personalized deal based on users' needs.
Today the company is in the C round with more than 25 million of total funding raised.
Read also about the best banking software companies.
Wagestream
Wagestrean is a unique FinTech startup for those employers who strive to be open and transparent to their workers. The software was designed to allow workers to get instant access to their wages and understand all nuances about it. As well as that, workers can see analytics data about their income and put away for a rainy day.
However, the killer feature of the software product is the workers' ability to get access to their furloughed payment in a moment of need. The company claims that workers who know they have a monetary safety bag are more relaxed and work more efficiently.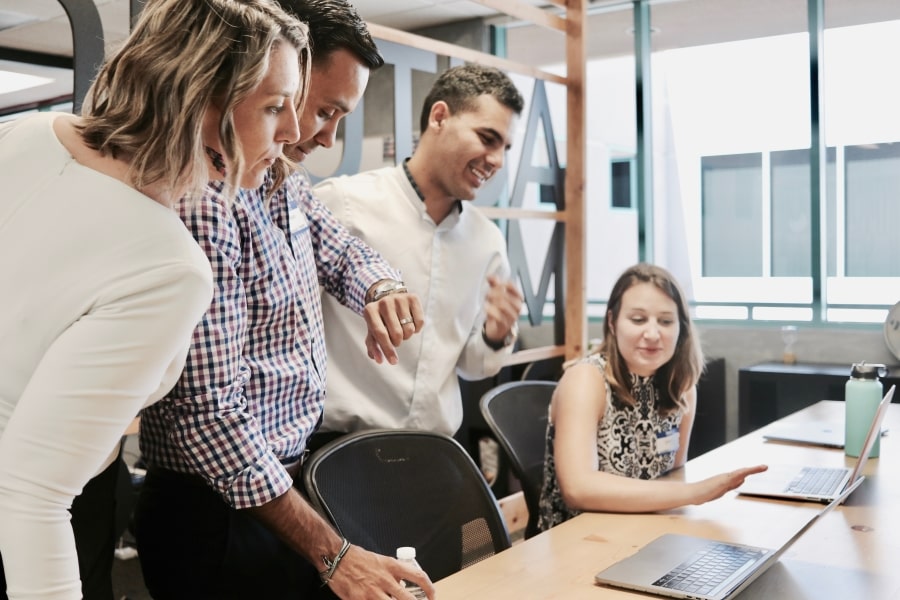 In 2019, the company got to the A round of fundraising and collected more than $50 million.
Coinbase
According to Forbes, Coinbase is the best fintech startup that allows non-tech savvy people to trade cryptocurrency. The company offers anyone to register for a digital wallet and cryptocurrency portfolio, sell, buy, and manage digital money without being familiar with the trading world. For that, the platform provides users with a bunch of useful tools and learning materials for complete beginners.
The company was founded in 2012. In 2017 it got the status of a unicorn and was valued at $8 billion.
Read also how to hire fintech software developers in 2021.
Morningstar
Morningstar is a FinTech company that has completely changed the way investors make decisions nowadays.
We are used to hearing that thousands of candidates and money-seeking startups are bombarding investors every day and even every minute. Well, that's true. However, investors can't process all those incoming calls and emails and investigate each of them to find their diamond in the rough.
That's when Morningstar comes in handy. The company provides investors with an abundance of research tools and services to help them get valuable insights into the market and businesses and make data-driven investment decisions.
Lunar Way
This is a Scandinavian startup that offered the features and services of a traditional banking app, at first. However, the company expanded offered functionality. Today, Lunar Way users can create personalized goals, calculate required time, and easily save for anything they want.
For those who faced any issues using the Lunar Way app, the company provides live chat to solve any problem ASAP.
In 2019, the company raised more than €25 million and obtained a European banking license that allowed the company to accept deposits and perform lending services.
Read also an article about banking technology trends to follow.
Robinhood
The main goal Vlad Tenev And Baiju Bhatt pursued when establishing the Robinhood company were to help common people take care of their financial future and make the stock market accessible for everyone.
Robinhood is a stock investing software company that took its name because of a 0 commission. The app is absolutely free for users, meaning it's not only commission-free, but there's also no monthly fee or any other payments users have to pay.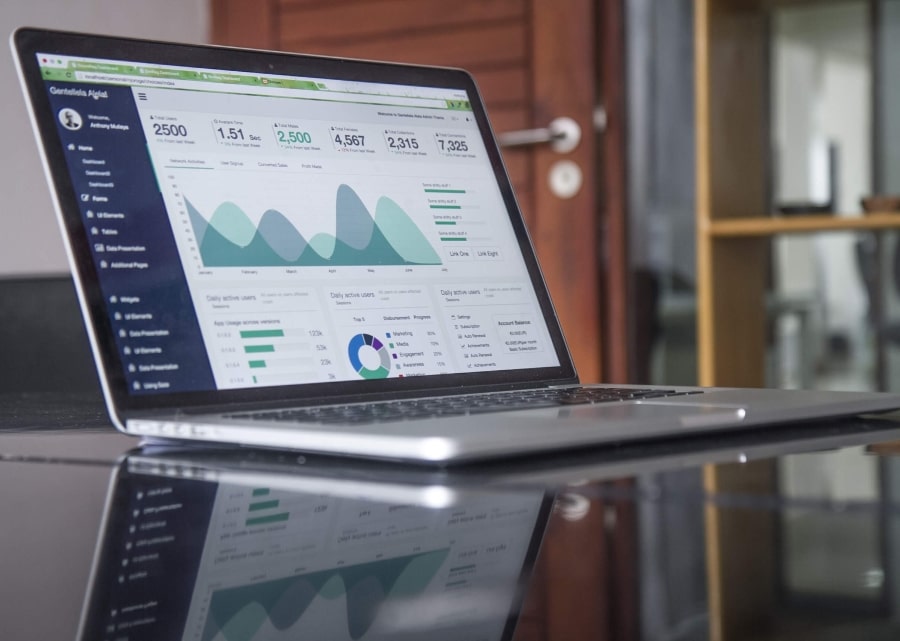 Such an approach, accompanied by a very simple app interface, helps the company to promote the idea that investing can be easy and accessible for everyone, even for new investors.
Another feature the app offers is cryptocurrency trading. Thus, users can trade stocks, Exchange Traded Funds, and cryptocurrencies from one app. For the customers' convenience, the company launched iOS and Android mobile apps, and a web application.
Since 2013 when the company was established, it raised $1.2 billion and got the title of Unicorn.
Opendoor
Opendoor is a startup that offers unique, hustle-free property selling experience to everyone. Instead of contacting a real estate agent, list property on the market, and go through multiple showings, customers can sell their houses within several days right to Opendoor. Here's how it works.
Customers contact Opendoor, provide details about their property, and request an offer with one click.
Users choose a closing date of the deal.
Opendoor contacts local market experts to provide customers with accurate and fair offers.
An inspection checks the house when it's convenient for a customer.
If any repairs are needed, customers can fix them by themselves or leave it to Opendoor.
After this step, Opendoor sends a notary to a customer's house to sign closing documents.
During each phase, Opendoor provides customers with comprehensive support to make their selling experience as smooth as possible.
Opendoor was founded in 2014. Today it has the title of Unicorn company and $1.5 billion of the total funding raised.
Goin
The startup Goin allows customers to save money in a non-traditional manner. When putting away for a dream, people can lose this feeling of happiness if savings take too long.
The founders of Goin believe that the money-saving process should be effortless and untraceable to bring users even more satisfaction when their goals are achieved.
The startup tackled the problem of the tiring saving process when automated it. How? When a customer registered and set a goal they want to achieve, they can choose the savings methods convenient for them.
The company claims that on average, its users save more than €800 a year without even noticing it. How fun is that?
This young startup that was established in 2017 has already accelerated more than €2 million and made it to the series A of fundraising.
TransferWise
The idea behind the startup is to make money transferring deals cheaper and completely transparent. The company allows customers from all over the world to transfer money safely and easily regardless of the country and currency.
TransferWise claims to have 8 times lower fee than most banks offer. Everyone who has an account in Transferwise can send and receive money at moderate rates faster, at a real-time currency exchange rate.
One of the biggest advantages of the system is that it allows not only individuals but also businesses to use the service.
Read also how to build a custom p2p payment app.
Wrapping up
Despite the differences between all of these best fintech startups we've mentioned above, there's one common similarity. All these startups didn't invent anything new. They simply improved the ways business used to operate. The founders of these startups noticed discrepancies and bottlenecks that caused friction between businesses and common users and solved them with simple software solutions.
We believe that such an approach helped all these startups to succeed. Feel free to contact Boston Unisoft for your fintech software development project.
If you, too, want to share the FinTech world with your startup idea, contact us, and let's get started!