SOC 2 Compliance, ISO 27001 Certification - Process and Benefits
« Back to Blog page
Trust is an essential virtue in the business world. No one wants to do business with an organization that has no solid information security management system in place.
Being audited and certified by the appropriate body gives credibility to your organization and solidifies trust from customers, all stakeholders, and third parties you cannot afford not to partner with for the progress of your business.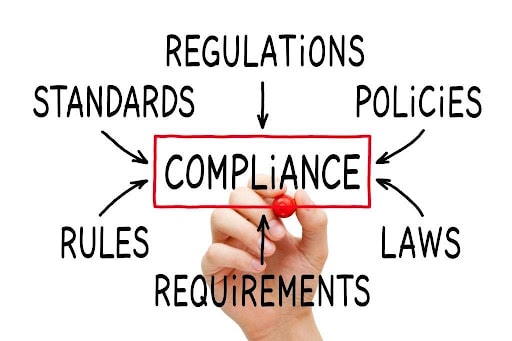 Compliance denotes that your organization scales through the strictly coordinated assessment, requirement, and audit process. You will put your business on a high pedestal of trust and credibility through the accreditation of SOC and ISO 27001 certifications.
We guide you through the comprehensive procedures to ensure you have the credibility you need as an organization.
What is SOC 2?
Soc 2 is a compliance standard for organizations that render services. It was developed by the American Institute of CPAs (AICPA) and guides organizations' management of customers' data. However, note that SOC 2 is voluntary. Nevertheless, it's paramount as it was built on security, processing integrity, availability, privacy, and confidentiality.
Who Needs to Comply with SOC 2?
If your organization stores, processes, or has anything to do with consumers' data, you definitely need SOC 2 certification.
As established by AICPA, the primary purpose of SOC2 and SOC is to ensure that companies keep sensitive consumer data safe and minimize the risk of data theft or loss.
If your company offers cloud computing and cloud hosting services, you must be SOC2 compliant to gain credibility and trust from customers, parties, and stakeholders at large.
The SOC certification process is not only meant for cloud hosting and computing companies. Also, it extends to businesses dealing with vending, collection, and processing of a large volume of data. It's critical to be on track to meet your SOC 2 requirements. One smart way to do this is by inviting an external auditing firm to undertake the project.
You are not alone in the race of organizations that store information on the cloud. It encompasses all businesses that oversee or consult with finances or accounting practices.
A business that oversees, facilitate, or consult with finances or accounting practice needs to encrypt their data to guide against risking their data and maintain cyber security.
Being SOC 2 compliant
If you are SOC compliant as an organization, it assures your customers and clients that you have what it takes to secure their data, thereby protecting their information.
This means that you have at your disposal tools that help you to alert customers or third parties in case of any significant threat. You cannot achieve this feat without being SOC 2 compliant. You can use SOC 2 compliant software to outline your criteria to manage and protect your customers' data.
However, there are SOC 2 requirements to be followed strictly. These include security policies and procedures, i.e., security, availability, processing integrity, confidentiality, and privacy.
These requirements are commonly called the five Trust services. They serve as assurance to users- organizations, and stakeholders that the service being provided is secured. This you will present in the form of a SOC 2 report.
What does SOC 2 Entail?
SOC 2 is a framework applicable to all SaaS and other technology companies that store customers' data in the cloud. It ensures that organization controls and practices safeguard the privacy and security of customers and client data.
SOC 2 also entails an auditing procedure that monitors and manages your data to protect the interests of your organization and the privacy of its client.
Type 1 certification depicts a merchant's frameworks regardless of whether their plan is reasonable to meet significant trust standards.
S0C 2 certification is issued by using outdoor auditions. They examine the volume to which a dealer complies with one or more of the five considered standards-based totally on the structures and procedures in the region.
Type of SOC 2
There are two types of SOC 2 reports; type 1 report and type 2 report.
Type 1 Report
This explains in detail the procedures and controls already installed. Thus, it justifies the suitability of the rules. It also spells out the effectiveness of the organization's internal control that validates its trust services.
Moreover, the System and Organizations Control assessment is included in the type 1 report, which clarifies any doubt about the adequacy and readiness for its implementation.
Type 2 report
This report deals extensively with the functional viability of those frameworks in the type 1 report. It also describes the test performance of the controls and the results achieved from such tests over some time, usually between six months to 1 year.
Comparing SOC 2 and ISO 27001
As discussed in this guide, SOC 2 refers to a set of audit reports to prove the level of an organization's compliance with information security undertakings and control against a predetermined set of criteria.
In summary, SOC reports beaming its searchlight on how well the controls conform to the Trust Service Criteria.
On the other hand, ISO 27001 is a standard that ascertains the requirements and controls for the systematic safeguarding and protection of information. It illustrates the maintenance of an Information Security Management System (ISMS).
As common to all assurance policies, you must regularly identify and implement security controls and review their compliance.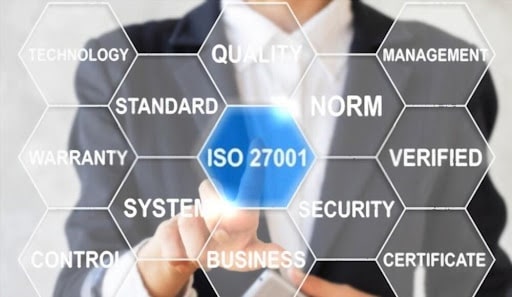 Benefits of ISO 27001
Iso 27001 is an information security management standard published by the International Organization For Standardization and the International Electrotechnical Commission. IS0 27001 defines the modality for businesses risk management-security, threats, policies, procedures, and staff training.
As with all standard documents, IS0 27001 contains information guidelines to protect against data loss, unauthorized access, risk assessment process, access control mechanisms, monitoring and exporting guidelines and procedures.
Here are some of the reasons your organization needs IS0 27001:
Certification assures customers, third parties, and other stakeholders that you are on top of the situation regarding information security.
With an ISO 27001 certified information security infrastructure in place /ready.
This is the most cost-effective way of protecting your information assets while securing the data of your employee customers, clients, and third parties. You can perform a risk assessment and management activities openly and transparently.
You are better prepared for any breach of information in the form of data loss, thereby protecting both your organization's intellectual property and financial information with confidentiality.
What are the Benefits of SOC 2 Compliance?
Safeguarding your company's data from a breach is not just a security measure; it can also help your company grow by getting customers to prefer your services over other competing brands. With SOC type 2 compliance, customers get satisfaction because they are assured that your company takes the necessary precautions to protect their data.
Therefore, we present before you some of the benefits from the SOC 2 compliance:
Customer Enticement
Companies that handle security tend to become customers' favorites by showcasing SOC Type 2 audit reports. This will convince them that you are taking all necessary precautions to ensure that the best security reports are given to them. In most cases, big brands are concerned with security; that is why your company should prioritize security reports on controls over information and systems to appeal to your customers.
Efficient Service
With the SOC 2 compliance requirement, you can learn how to be more efficient in your services to customers. You will be aware of the cyber security hazards your customers may face and the techniques for tackling them. In turn, this will make the services you render to customers effective.
Unique Market Brand
When you get the SOC 2 report, it distinguishes you from other rival companies that may claim to be secure. These companies may not provide security audit reports for the services they render. Thus, it makes your market have a unique brand over others.
How to Get SOC 2 Certification
Before you can have SOC 2 certification, you need to consider the amount to pay to an auditor.
But why hire an auditor? They are professionals who can explain what the amount to be paid entails.
They also give you a detailed analysis of what you paid. The certificate will be issued after a stipulated period ranging from a month to a year.
You do not have to bother yourself about the amount breakdown in figures or currencies, but the following will hint at what the fees cover.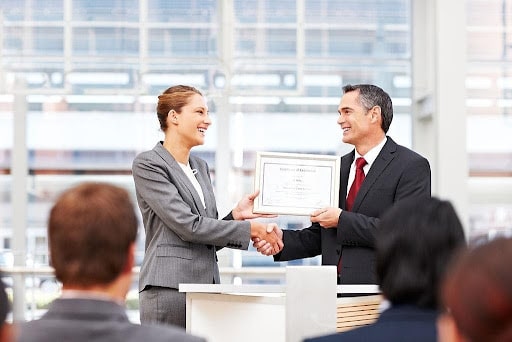 Missed Productivity
First, you need to designate someone who will handle the SOC 2 certification process from its commencement to the end. You may not be able to account for this cost because it is not a task that you can entrust in the care of your casual staff or your IT security personnel.
It requires an expert in technical systems and efficient management of time and productivity. The company's political gimmicks should not influence the person. Most of all, the person should be able to work effectively.
Legality
In ensuring that you obtain the SOC certification, you must consider the law that binds it. Your lawyer must review the company and customer agreement. Also, he takes care of the employer and employee agreement. These agreements stipulate terms of services ranging from security, privacy, and others. You may have to review these terms of services yearly based on changes in the audit.
Employee Training
Your employees must constantly train on security issues. You may choose the type of method you wish to adopt, whether in-house or external training. Therefore, you must consider the costs of training your staff, which is regarded as a SOC 2 Type 2 audit.
How to Prepare for SOC 2 Audit
For your organization to be linked with the SOC 2 assessor or audit, you need to provide stipulated documents which prove that your brand has undergone training on security programs control. You must implement SOC 2 assessment or security risk delays caused by lack of adequate documentation and lack of defined standards. You will have to consider the following measures for your company to attain a SOC 2 audit: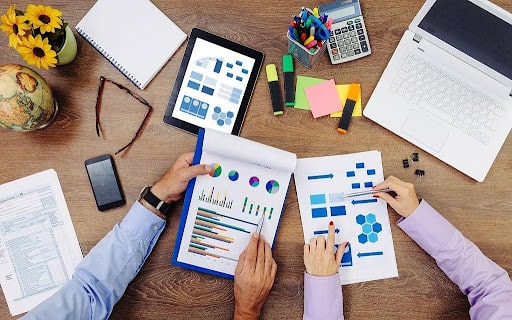 1. Security-Based Questions
It is pertinent that an auditor interrogates you on security questions, company policies and implementation, and technical controls. These questions come in the form of prepared questionnaires that center on these issues. It would be best if you prepared your team for such questions.
2. Proof of Collection
Your team will be required to provide proof of adequate control of your brand. You will have to prove that your company's policies conform with the latest technology and are currently effective in terms of application.
3. Assessment and Monitoring
Most auditors will continually ask you questions on issues that concern your company's security information. This assessment is taken to get proof that confirms your earlier claims on the provided security information.
Specific teams with SOC 2 compliance may be recommended to update their security lapses and resolve security deficiencies before the certification process.
You will be updated about security issues that pertain to your company's security information. This will enable you to know the required details of your organization.
Prepare your software infrastructure for SOC 2/ISO Certification with Boston UniSoft
Are you looking forward to being SOC/ISO certified? At Boston UniSoft, we have a team of professionals who will help your organization to prepare the infrastructure for SOC 2/ISO certification within a shortest possible time-frame for a very reasonable cost.
We are open to answering any questions bothering your mind regarding getting your business certified. Why don't you schedule a meeting with us to get your organization SOC2 certified?