Insurtech as Digital Transformation in Insurance Industry
« Back to Blog page
The success of many insurance companies has been fully etched in data. Accessing the right data and integrating the right technology can accelerate insurance companies 'growth and position them as the industry leader.
According to a report, the global insurtech market size was valued at USD 2.72 billion in 2020. Also, the insurtech funding in the US alone increased by 60% in 2020. It has skyrocketed from $1.46 billion to $2.44 billion in the past three years. 48.8% compound annual growth rate (CAGR) is projected to be between 2021 and 2028. This escalating rise in market volume is expected to propel market growth.
It's not surprising that 41% of consumers admitted they would likely switch their traditional insurance companies in favor of a more digitized one.
There's no sign of slowing down in this digital revolution, as more insurance companies are poised to adopt scalable technologies irrespective of changes in demand and capabilities.
This article digs deep into Insurtech, explains how it works, and how insurance companies can benefit from the trends to stay ahead of the competition.
Without further ado, let's proceed!
What is insurtech?
Insurtech uses technology innovations designed to squeeze out savings and efficiency from the current insurance model. The word "insurtech" was coined from the combinations of the word "insurance" and "technology."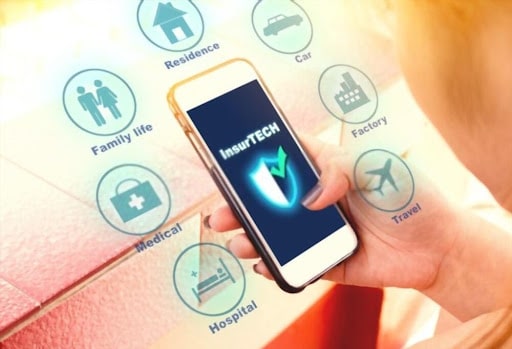 The driving force behind insurtech culminates from the need for digitalization in insurance. Being an old venture, the property and casualty industry has been tasked to reimagine its approach to business, both internally and externally. This issue was further highlighted during the global pandemic. Customers' needs are ever-changing, and it would require going a step beyond the norm to shape the industry for the better. By bringing innovations and technology into play, avenues such as social insurance, ultra-customized policies, and new data streams from the internet-enabled devices will help formulate policies according to observed behaviors.
How does Insurtech Work?
Traditional insurance companies are combated with numerous challenges. Notable ones include inaccessibility of sufficient data to work with for policy assignment and formulation. For instance, conventional insurance companies lack the capacity to group policy seekers to risk categories accurately. With insurance technology, inputs from smartphones, iOS devices, GPS tracking of gadgets facilitate building more defined groupings of risk that allow insurance more competitive pricing of products.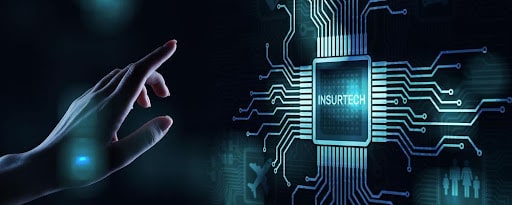 Innovative tools, complex algorithms, and data analysis are required to implement digital transformation in insurance fully. Insurtech works by exploring avenues that large insurance firms often ignore. It positions insurance companies to offer highly-tailored policies, social insurance, and data derived from internet-based devices to provide premium pricing leveraging observed consumer behaviors.
Most of the technology used in insurtech is based on data analytics integrated into computer and scientific approaches. Examples include artificial intelligence and machine learning, Internet of things (IoT) services, blockchain technology, and many more.
These are the avenues in which the insurtech landscape navigate to bring about digital transformation in insurance:
The use of artificial intelligence
Technology has revolutionized all industries, insurance inclusive. Insurtech utilizes deep learning and the use of artificial intelligence to perform many tasks. Insurance technology will continue to displace insurance brokers. Policies will be formulated and analyzed more effectively by providing the right dose of data that suits an individual's coverage through AI. The use of apps to gather policies into one platform is another facet of artificial intelligence deployed in insurtech. Apps analyze and identify patterns from data that can be used for effective risk pricing.
The use of machine learning
Machine learning is an integral part of artificial intelligence. The large amounts of data needed by insurance companies can be extracted for valuable information from consumers' needs. The data can predict future losses and estimate premium amounts for utmost policies suitable for consumers' needs and purposes. Also, analysis from apps by machine learning can help detect fraud by studying consumer behavior trends. By this, detection of fraudulent claims missed by human employees can easily be detected and rectified appropriately.
Internet of Things
Internet of Things (IoT) devices provides readily available data connected to the internet in real-time. These data can be used in decision-making and risk analysis. For instance, vehicles' GPS trackers from the record of a car's speed, frequency of braking, and location can predict safety and accident risk analysis. IoT services boost efficiency in the insurtech landscape by analyzing opportunities, managing tasks, and disseminating information securely, safely, and timely manner.
Blockchain technology
Blockchain is a system of recording information that makes it difficult or impossible to change, hack, or cheat. The use of blockchain in insurance will automate claims functions by verifying coverage between companies and reinsurers. The administrative costs will be at the minimum due to automated payments between parties.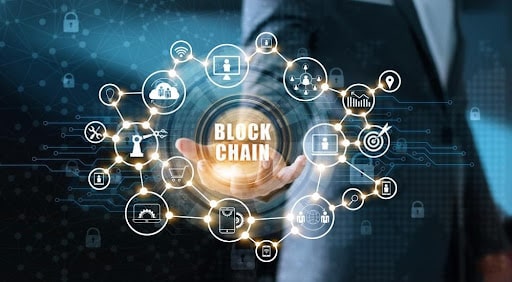 Another use of blockchain is in the verification of a customer's identity. Inarguably, customer identification is essential and has to be completed by the stakeholders – the insurance company, reinsurers, and brokers. This generates copious amounts of data that could be cumbersome to handle by the traditional insurance company. Insurtech readily came to play here by using blockchain to develop prototype software that stores customers' identification details from issuing authorities. This gives easy access to the insurance company in gaining absolute control over all customers' records.
Robo-advisors
Insurance personnel can work less and attend to more pressing issues due to digital financial advice formulated by algorithm-based investment management without human interference.
Drones usage
Drones technology is now being used to survey properties prone to natural disasters such as earthquakes. This has helped in risk management and damage assessment.
Insurtech ecosystem components
Insurtech ecosystem involves bringing sets of well-defined services and technologies together to provide consumers with assistance, emergency services, and overall monitoring of insurance policies.
A customer can easily access any insurance service at any time without hindrances. Insurtech ecosystem provides consumers with varying services according to their personal needs.
The ecosystem will harmonize innovative insurance solutions- peer-2-peer use, subscription insurance, peer-2-peer insurance, instant insurance that facilitates seamless opt-in and opt-out depending on customers' preferences.
The availability of a wide range of data to the traditional insurance company is advantageous to the emerging insurtech because data can be used in formulating adaptable policies in this 21st-century behavior pattern. This is a game-changer for the insurance industry, insurers, and the broker.
The combinations of a large pool of valuable data from social media and the internet of things (IoT) can be collected and analyzed digitally via artificial intelligence. This supplies accurate data management for premium products for individuals and organizations interested in individual insurance.
How insurtech is disrupting the insurance industry
Insurtech has brought about disruption in the insurance industry with the capability to force the traditional insurance companies to level up just like FinTech did to the conventional banking systems. Insurers with advanced technological advantages are better positioned for growth, agility, and cost ratio optimization through insightful, demand-driven market analytics. These are some of the changes insurtech has birthed: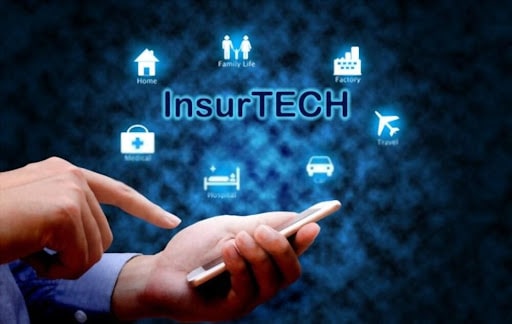 Digital and automation
Insurtech has been able to use data quoting from online policy to start the sales process at any time digitally. Insurers can submit a claim from their smartphones and compare quotes even in the middle of the night; so far, there is internet availability.
Online policy comparison
The choice of policy can be made to consumers when they like instead of visiting an insurance agent for information leading to the choice of policy and product to insure.
Automated answer provision
Customers of insurance companies can access frequently asked questions with ready answers that are available through Insurtech tools.
Availability to customers
Insurance agents now have more time to handle customers' needs which demand urgency. With that, the overall efficiency of the insurance industry is increased with insurtech and its accompanying innovations.
Customer's behavior analysis
The use of insurtech has impacted the marketing and sales assessment now that data science tools are now being used to determine, promote and predict sales.
Integrating Technology into Insurance with Boston UniSoft
For insurance companies to compete and thrive in this new age, integrating the right technology is non-negotiable. From leveraging market-driven data to consumer behavior, insightful analytics to incorporating the latest innovative technologies, switching from traditional insurance to insurtech can be daunting even to the most experienced insurance companies. However, you don't have to worry when you entrust your insurance digital transformation to us.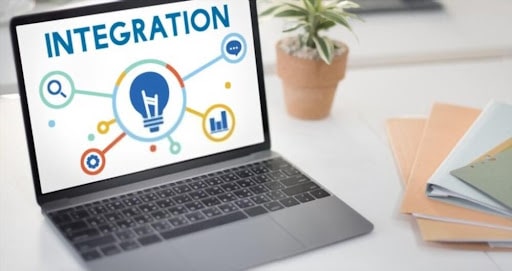 Boston UniSoft is one of the leading software development organizations with years of experience helping the insurance industry incorporate new technologies into its operations. We boast over a decade of experience in software development, website development, and mobile application building.
Also, we have a wealth of knowledge in the financial industry, including insurance, banking software development, mobile banking, wealth management, personal finance, lending, and many more. With us, you can rest assured of seamless transitioning from an orthodox insurance company into one well-integrated in technology. Whether you are an insurer aiming to flow with the insurance digital disruption or an insurance company looking to dominate the insurtech marketplace, you can bank on us to give you the right support and backings. We've helped many businesses across the financial industry to stay ahead of the competition and accelerate growth through our technology-oriented services.
Talk to us today, and we'll be happy to discuss your project and define how best to approach it to give you the best return on your investment.