How to outsource IT technical support
« Back to Blog page
written by Paul Belogour. Dec 8, 2020
When you decide to outsource technical support, you can expect to get such significant benefits as resource-saving, the chance to concentrate on the core business aspects, easier scaling, and more. However, there is a list of downsides your business can feel if you choose the wrong technology partner or neglect the importance of a clear communication process set up. Read this post to find out the steps you need to make when outsourcing IT technical support to reap only the advantages of this process.
Step 1. Decide what to pass and what to leave
Before you contact any partner or even start looking for one, you should get a clear understanding of all the tasks you are going to pass to an external team. You can make a list of all the assessments your current support team does and cross all that have to be performed in-house.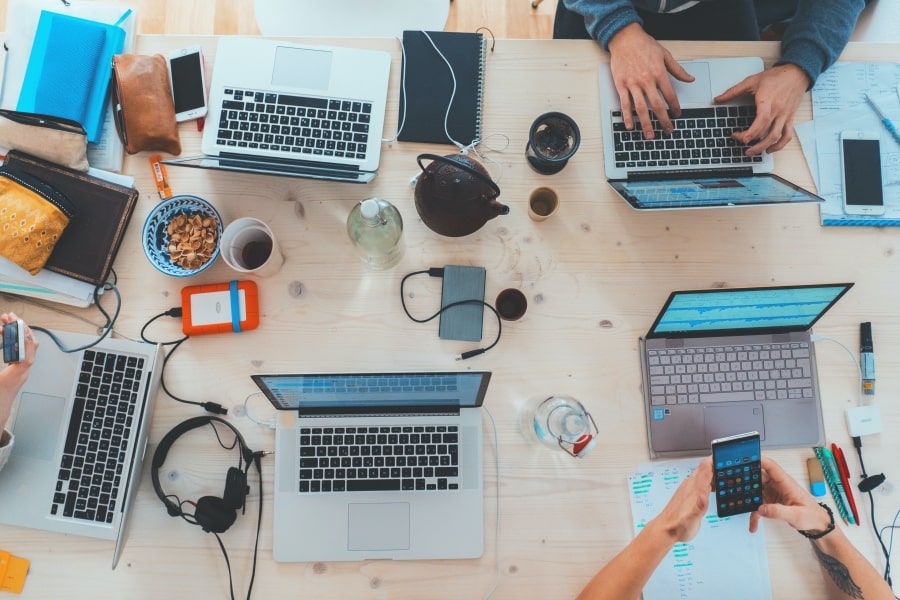 You may also need to analyze the technical support tasks and add some additional ones that will become necessary for combining your in-house and external teams' efforts.
It's important to leave strategic tasks to be performed in-house, so you have full control over the processes that have the biggest influence on your business.
Step 2. Prepare your in-house team
To make your cooperation with an external support team fruitful, you need to find out that your existing employees:
Understand the reasons of passing the tasks
Understand the scale of tasks that will be passed
Know which assignments will remain in-house
Have a person responsible for communication with an external team.
One of the most significant aspects that can make your cooperation with an external support team difficult and unproductive is not being on the same page with your team members. Conduct several meetings with your employees to explain and discuss the mentioned aspects and hear the feedback from your team.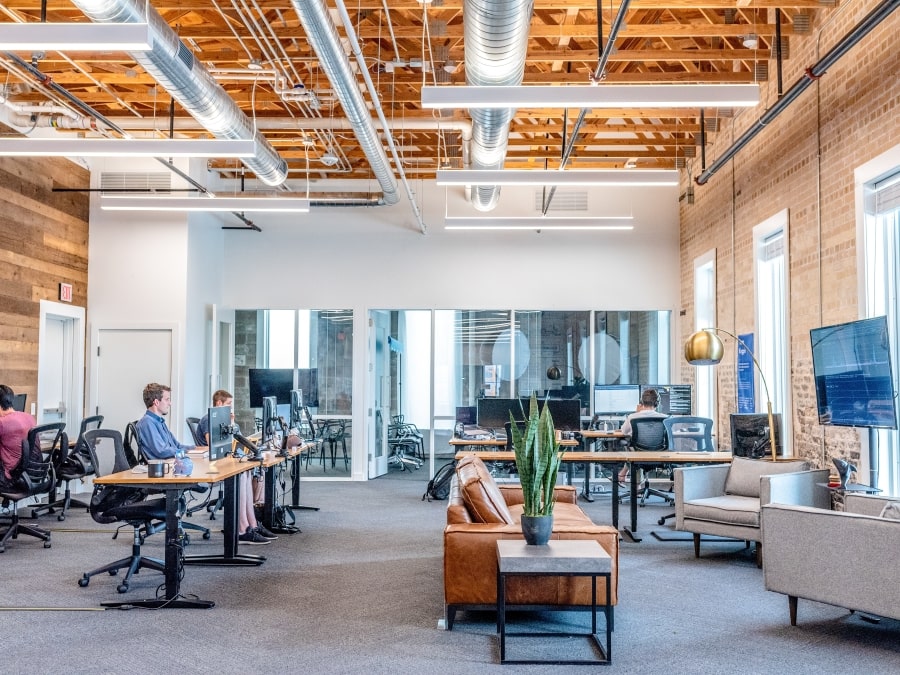 Step 3 Choose a technology partner
The technology partner you cooperate with can either make or break your business. This is why finding a reliable vendor is your top priority. Here what you can do to select the team that will add value to the services your business provides:
Check the reputation
Outsourcing is a huge and profitable business that allows teams from all over the world to do business on the same level as companies from Silicon Valley. New companies appear every day, so how to choose the right one? We recommend you to start with the reputation check. Companies that are here to say value their reputation more than anything else. They know that word of mouth is a powerful advertisement and the best recommendation for them.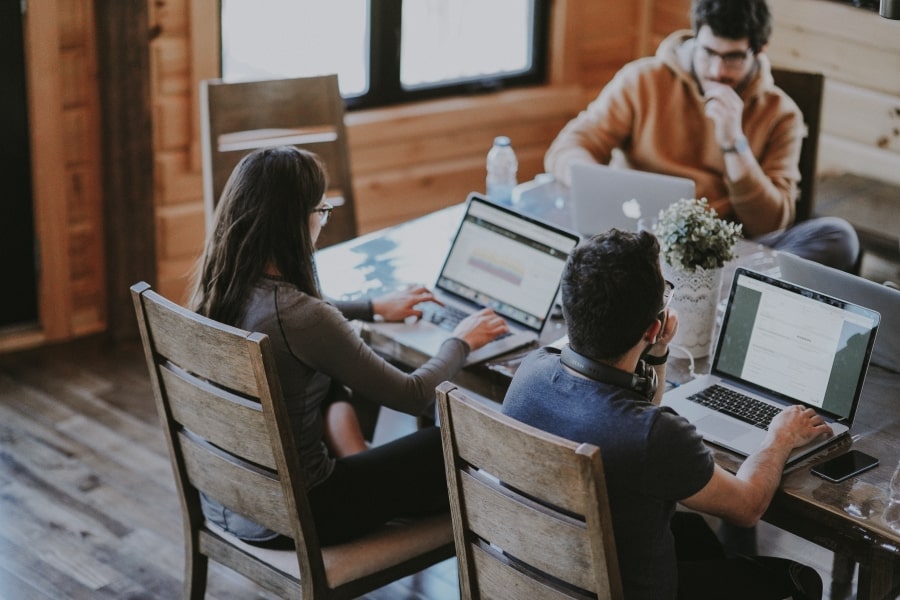 If you have partners or business acquaintances who had experience working with a third-party organization, ask them about the team they worked with. If these people give you negative feedback, ask what aspects the person finds the most disturbing. Find out what positive aspects they can name that had a positive influence on their projects. Thus, you can understand which traits to look for in the team you want to cooperate and which to avoid.
With this analysis at hand, you can go to the review platforms where clients evaluate their vendors (Clutch, GoodFirms, G2, etc.). These platforms allow you to filter companies and teams by aspects that you feel are the most necessary for your fruitful cooperation.
For instance, your partners told you that the team they hired had problems with English, which caused a range of misunderstandings and other issues during the project. On the review platform, you can shortlist teams whose clients mentioned a high level of English in their feedback.
Check the experience
Amateurs may cost less, but they can't add value to your business. An experienced team, on the other hand, can not only support your business but also provide you with valuable advice to improve it. When selecting a vendor to outsource technical support, choose a team that has necessary experience. Especially it matters in terms of technologies. If your product is built on Blockchain, then the team that supports your product should be familiar with this technology.
To understand if the team is suitable in terms of experience you can:
Go to its website.
Check the company's portfolio to understand what projects the team usually deals with.
For more details, check the section "use cases", where teams describe how they created a particular product and what technologies were used.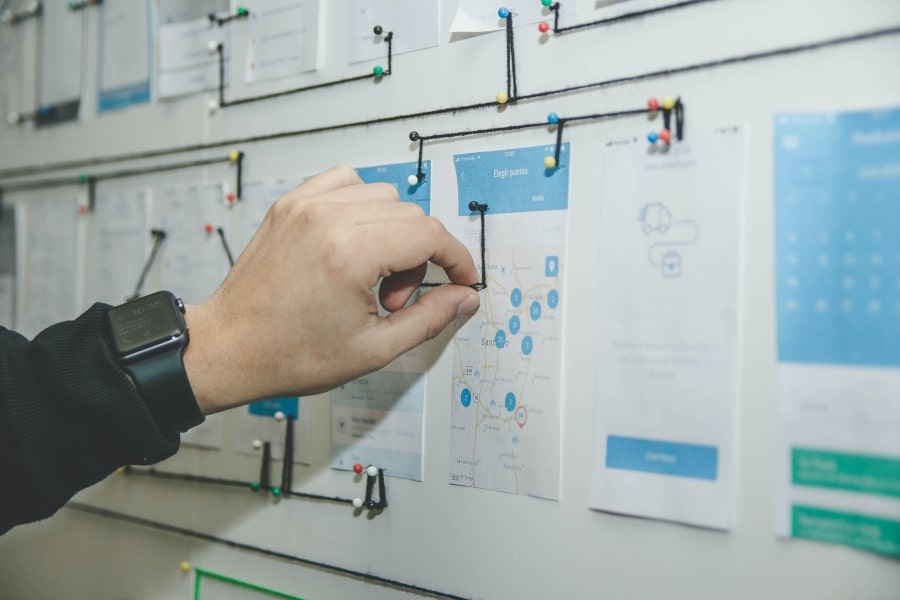 As far as some projects can be protected with a non-disclosure agreement and can't be shown in a portfolio, talk to the team about them. Your task is to understand if the team can be quickly onboarded to your project and can start working straightforwardly.
Check the workflow
To find out if the company you shortlisted can adapt to your business processes and provide you with the results you need, you have to make sure that your in-house and external teams can cooperate efficiently. For these reasons, both teams should have clear workflows you can bind together. If your potential vendor can't clearly describe how they work, then it's very likely that the workflow of this team is chaotic and unpredictable. When dealing with such a vendor, you risk breaking the deadlines and budget.
Check the conditions of cooperation
It's always better to discuss all the conditions beforehand. Thus, you protect yourself from surprises and misunderstandings. Find out what contract the team you're going to hire prefers (it can be a fixed price, time and material, or a dedicated team form of cooperation), and make sure you have the same understanding of these approaches. Discuss how the payments will be performed (via checks, invoices, etc.) and when you're going to pay.
Sign a treaty
Treaty is one of the most efficient tools to protect your business from accidents and unreliable vendors. The treaty you sign should include all the terms and conditions of your cooperation in great detail.
If you feel that it's crucial to protect your product's idea, you can also include a non-disclosure agreement as a part of your treaty. Thus, you can be sure that all the data concerning your project is safe and sound.
Another crucial step is to include the terms of treaty termination. It's always better to know that you are protected no matter what.
Step 4. Set up an efficient workflow
When the team is found, and the treaty is signed, you can finally proceed to the work. At this point, you already know how things happen in your external team. Now, it's time to combine the efforts of your in-house and external team to get the job done.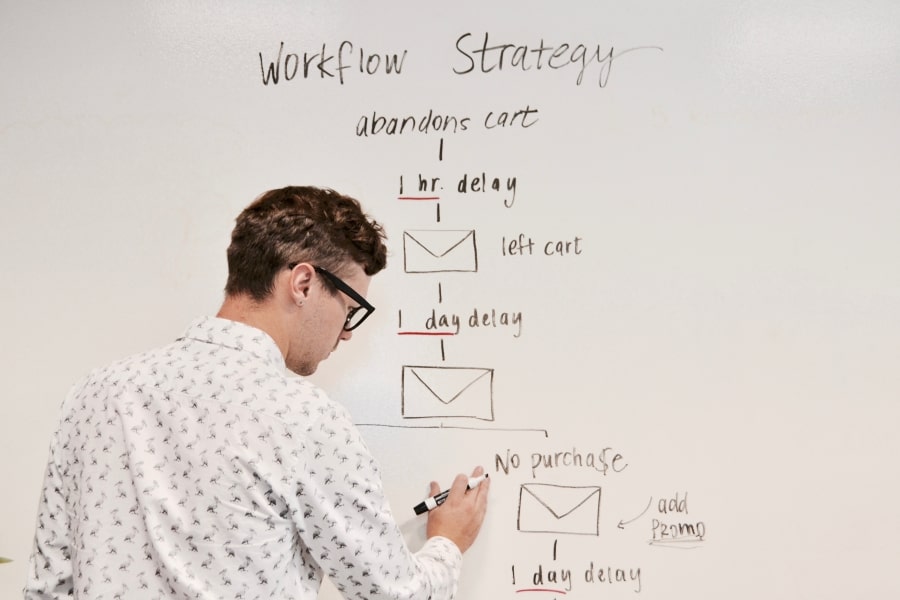 To ensure the efficiency of your teams' cooperation, you need to distribute responsibilities in both teams. For these purposes, you can use a so-called RACI matrix that records employees who are responsible, accountable, consulted before a task, and informed after a task is completed. RACI matrix is a powerful tool to assign responsible workers and eliminate any guesswork.
When it's clear who's responsible for what, you can move on to the regular activities your teams are going to have. Regular conjoint activities allow for efficient communication and fast problems solving in your organization. Consider the following meetings that are common for Agile development methodology for your teams:
Planning. During this meeting, you prioritize tasks for future iteration. Planning helps you prevent scope creep and keep up with the initial plan.
Daily meeting. The meeting doesn't require the presence of both teams. These can be teams' representatives who share work results and ask questions if there are any.
Demo. This meeting is usually held at the end of an iteration and allows your external team to demonstrate what they did.
Retrospective is a crucial meeting that allows you to analyze the main blockers in your teams' work. The meeting aims at reducing the number of such blockers and increasing the efficiency of both teams.
Apart from meetings, the external team should also provide you with regular reports. Clarify what data you'd like the team to include in their reports and how frequently they should provide you with them.
Wrapping up
Despite the widespread popularity and numerous benefits of outsourcing technical support, a lot of businesses are still skeptical about this type of cooperation. Nevertheless, if done right, outsourcing can bring more good than harm. We hope our step-by-step guide on how to outsource IT technical support will help you prepare for this process and allow you to avoid any possible issue.
If you're looking for a trustworthy software company to assist you with technical support, contact our team, and let's get started!