How to Estimate Banking App Development Cost
« Back to Blog page
Mobile banking is the trend these days and several players in the financial sector are adopting it. This transition is essential since it offers many benefits over the traditional brick-and-mortar model. Also, it is driven by technology.
Moreover, the COVID-19 pandemic led to a shift in how people and banks transacted with each other. For instance, numerous customers who engaged in physical banking adopted digital banking. In fact, a Deloitte report states that 35% of customers ramped up their use of digital banking during the pandemic. Furthermore, a McKinsey analysis reports that consumer and digital business adoption that would have taken five years occurred within eight weeks.
All of these highlight why banks should go digital. And developing a banking application is one of the most crucial strategies to pursue when going digital.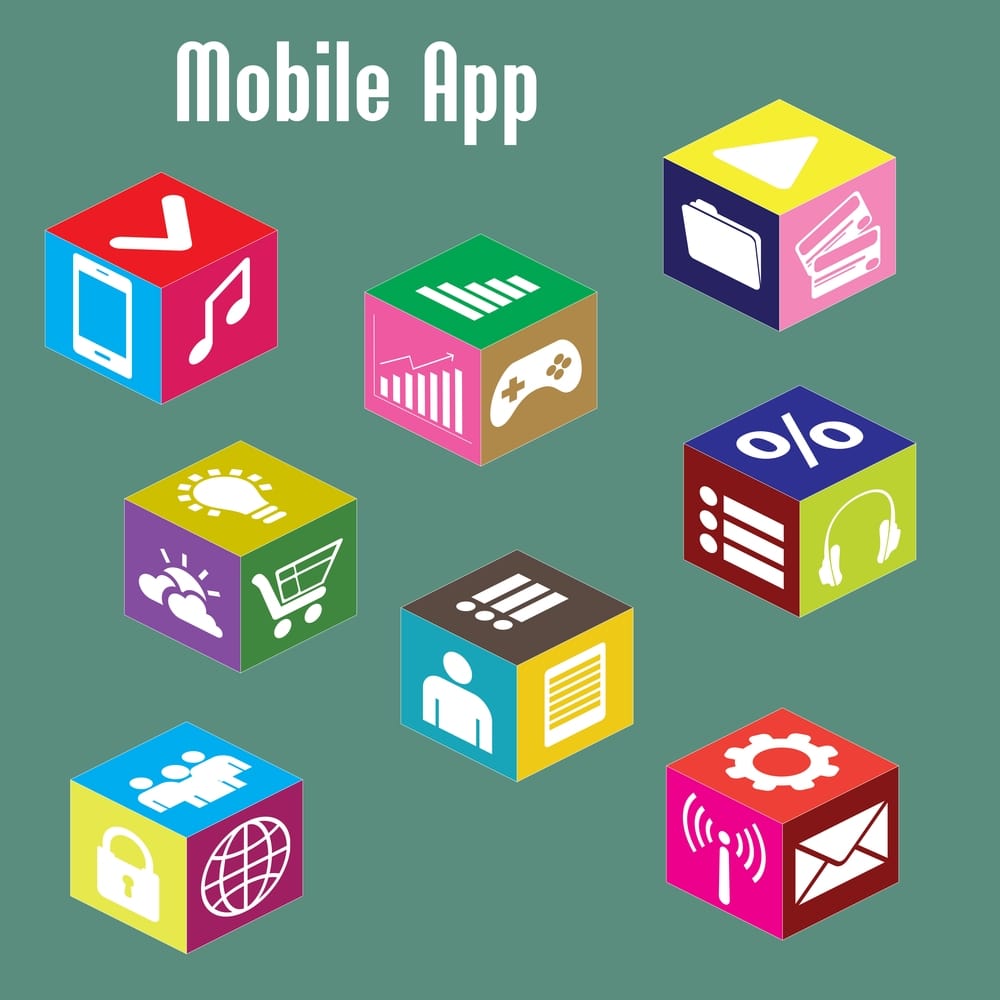 How to Estimate Banking App Development Cost
There are several things involved in the development of a mobile banking software. As a result, it is an expensive project to execute. Generally, you can expect to spend between $200,000 and $500,000 for your mobile banking application development. The exact amount you will spend is dependent on several factors. Primarily, the cost will be determined by the functionalities your app will have and the regulations it must adhere to.
However, given the benefits of mobile banking, it is worth it. Below, we will discuss these benefits, alongside the factors that determine the development cost of an online banking mobile app.
Why Do Banks Need to Develop a Mobile App?
Banks need mobile banking platforms for several reasons. Below, we will examine what these reasons are. If you run a bank and are thinking of why you should commission mobile banking app developers, these will help you make up your mind.
Enhances convenience: one of the benefits of mobile banking apps is that they enhance convenience, for both the bank and its customers. In fact, it is the top reason according to a Statista survey. For customers, they can avoid visiting a bank to conduct transactions. And for banks, they will experience a lesser influx of visitors to their physical offices, and thus, less strain on their infrastructure.
Always accessible: one of the best mobile banking app features is accessibility. Customers can make use of them 24 hours a day, 7 days a week. This is unlike traditional banks that are only accessible within certain hours. And only on weekdays, too. Consequently, banks can run at all times and make their money.
Reduces customer service cost: according to a McKinsey research report, mobile banking reduces customer service costs by between 50% and 70%. Yet another factor that supports its development.
Secure to use: during the development of a mobile banking app, security is one of the elements that developers pay the most attention to. This is understandable, given the fact that banks want to protect their customers and their reputations. And if bad faith actors can exploit their apps, they would have failed at both.
Because of this, mobile banking app developers use encryption and security protocols to ensure customer privacy and information integrity cannot be compromised.
Enables personalized user control: with mobile banking apps, users have more, personalized control of their finances. With these apps, they can track their finances as they have instant access to their account information and transaction history. Also, they can better manage their finances.
Cons of Developing a Mobile Banking Application
Mobile banking applications, while majorly beneficial, also have disadvantages. Below, we examine these disadvantages.
Expensive to develop: to develop a mobile banking app, you will spend anywhere from $200,000 to $500,000. It is an expensive investment to make.
Higher risk of cyber theft: mobile banking apps increase users' susceptibility to cyber theft. Thus, you must sensitize your customers on how to recognize scams. Consequently, they will be able to protect themselves and minimize online risks.
Glitches disrupt access: customers' access to their accounts can be disrupted if glitches occur. To prevent this, banks need to ensure they hire top developers who will develop error-free apps.
What Factors Determine a Banking Development Cost
How much does it cost to make an app? The answer is: it depends. Four essential elements determine this. We look at them below.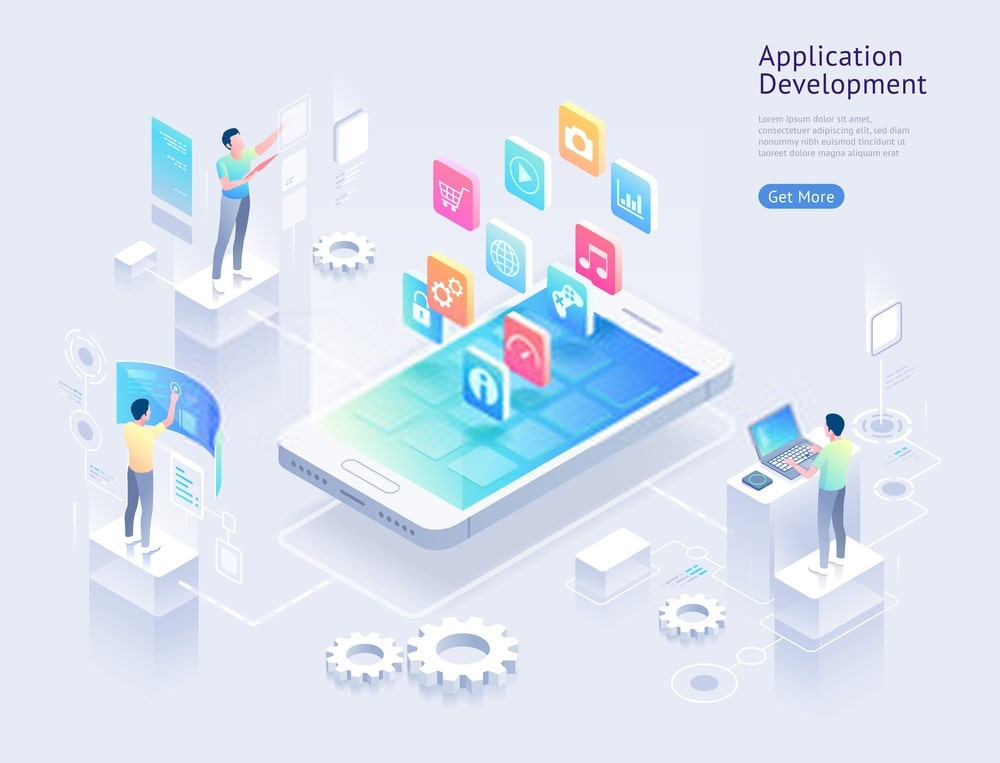 The first factor that determines a mobile banking app development is the features. The more advanced the features, the more expensive it will be to develop. And that is reasonable. For instance, an app with basic payment, transfer, and account information features cannot cost the same as those built with Blockchain integration.
Another factor that influences the cost of developing a mobile banking app is the design. While a minimalistic app design sounds easy to create, it doesn't come cheaply.
If you want to integrate recent financial technologies into your mobile banking app, expect to pay more for its development.
Location of the development team
Finally, the location of the banking app development team will have a hand in its cost. For example, mobile banking app developers in the US charge $100 to $120 per hour, while you can see as low as $60 to $80 in low-income countries. However, you need to understand that the definition of "quality" differs significantly across high-income countries with developers with a degree from top-rated universities like MIT, Harvard, Oxford, etc., compared to others.
All of these factors contribute to the total cost of developing a mobile banking app.
Are you interested in fintech solutions? Find out about Mutual Funds Trading Software. Gain a better understanding of the complexities of online mutual fund trading.
Common Features of Mobile Banking
As mentioned in Chapter 3, mobile banking apps have numerous uses. To ensure that these uses are well accounted for, it is imperative that certain features of mobile banking are included in the app design and development. These features are:
Also known as the sign-up/sign-in process, this feature depends on the type of mobile banking app. For mobile-only banks, users can create a bank account from anywhere globally using their mobile banking application. They have to upload certain documents, which include an ID card, a passport scan, etc.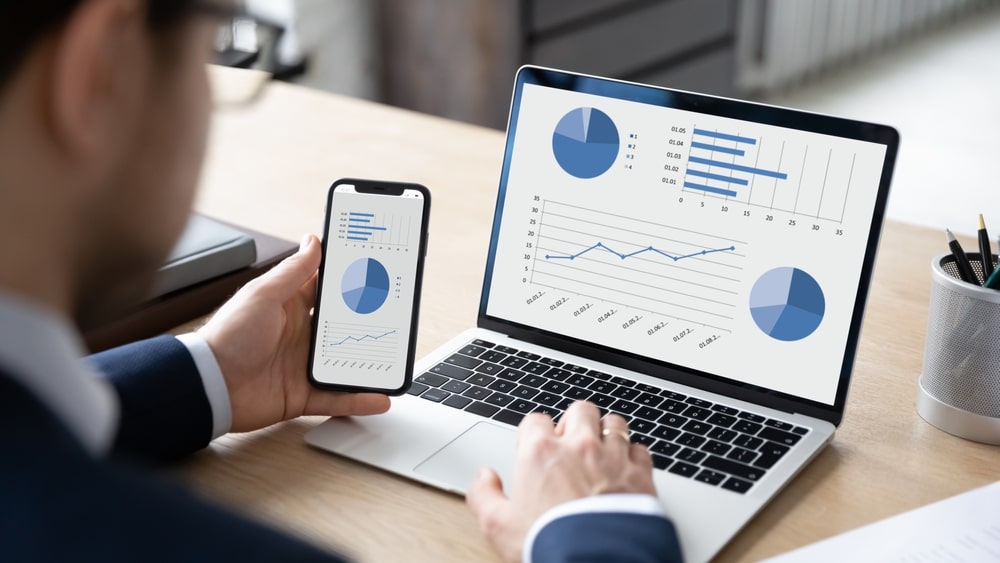 For banks with physical branches, users can either create their accounts on these banking apps or visit the physical branches. To sign-up on the app, they have to provide their mobile number and password-reset number. They also have to provide certain bank details, a password, and biometric or Face ID login, among others.
This feature involves numerous banking operations. These are checking cards, managing cards, viewing account balance and transaction history, etc. Take note that the more features of mobile banking an app includes, the more intuitive the app would be.
The UI/UX design of the mobile banking application is an essential part of this feature. This is because of its ability to make users want to either continue using the app or abandon it. The UI/UX design employed by mobile banking app developers must be simple, convenient, and easy to navigate for users.
While mobile banking application development deals with automation, it doesn't completely exclude human involvement. For example, certain operations, like unblocking a card or changing credit card limits, require additional verification or staff assistance. Users must have easy access to human customer support personnel, whether male or female. This personnel should be capable of helping users with their requests and provide answers to their questions.
In place of this, mobile banking apps also personalize and improve user experience through chatbots, which function using AI.
In essence, mobile banking apps are required to have a customer support feature that would easily connect users with customer support teams.
Payments and Transactions
One of the most common uses of the mobile banking platform is to transfer money to others. Consequently, it is recommended that the app design be simple and secure. It should also accommodate all the data users enter into it to facilitate transactions. Some of these are
The recipient's account details, which can be stored and retrieved for use at a late time
The specific amount to be sent
The sender's debit card details
A text that details the purpose of the transaction, etc.
Further, users have to review the details above and confirm the transaction. This can be achieved through biometric verification, a passcode, an SMS with a code, etc.
Reminders and alerts are important in any mobile banking application. This is because they facilitate customer engagement and promote banking services. They also serve the following purposes:
Notify users of the perks and privileges, including special offers and discounts, of certain account types.
Make users aware of certain financial information, such as interest rate, increased credit limit, etc.
Apart from those stated above, there are other mobile banking app features. They include:
Spending trackers
ATM and bank branch locations
QR code scanners
Cashback service
Apps for smartwatches, and
Finance sharing features, among others
Stages of Mobile Banking App Development Process
The mobile banking app development process involves five different stages. We describe them below.
1. Discovery and planning phase
This is the first stage, and it involves conducting market research to determine certain salient factors. These factors include: the target audience, competitors, recommended improvements to current popular apps, the intended primary function of the app, etc. It also involves conducting a SWOT analysis and devising the planned architecture, programming languages, and tools.
2. UI/UX design process
It involves the development of the app interfaces. When developing an app, developers must include a simple and convenient interface that is easy to navigate. In addition, all the design elements have to be clear and comprehensive.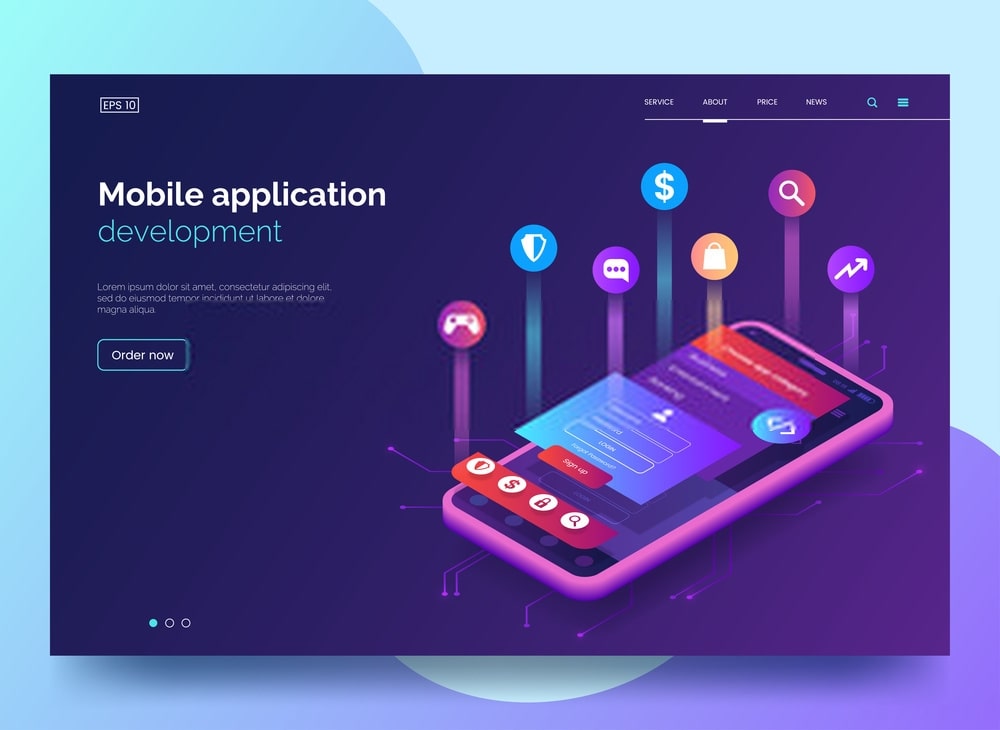 3. Tech Stack Integration
The technology stack you intend to use depends largely on the app's requirements, i.e., its scalability, project scope, and complexity. (The technology stack includes programming languages, APIs, libraries, etc.) To ensure optimum security, endeavor to use native languages - Kotlin for Android banking apps and Swift for iOS apps.
4. MVP development process
At this stage, you have to focus on developing the core functionalities of your intended app. This process aims to test the market, thus avoiding spending on apps that may end up being average or less. For example, the MVP development process avoids functionalities like gamification, AI-powered chatbots, etc. Instead, it focuses on account management, transactions, push notifications, etc.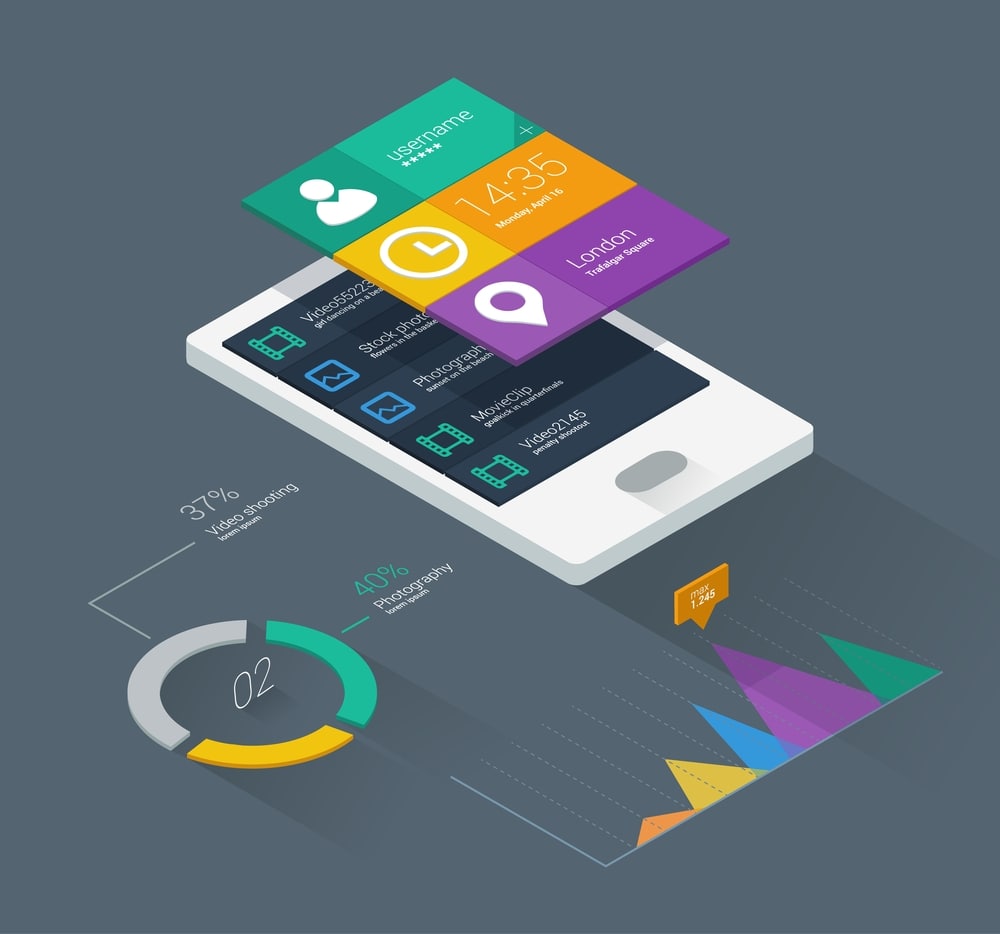 5. Launch your app and get feedback
Before an app can be published on any marketplaces, Play Store, or App Store, it must meet specific requirements. If the app is published, you have to focus on collecting feedback that will enable you to make certain improvements on the app mobile banking. With this knowledge, you can easily determine the weak and strong sections of the app. This will help facilitate how you can improve on it.
Most Important Challenges in Mobile App Development
Mobile banking software development is not without challenges, some of which we intend to discuss in this chapter. Interestingly, the primary cause of these challenges is related to the nature of the app's data. That is the personal data of users as well as their finances. In essence, the challenges of a mobile banking app are associated with the safety and security of user data, the reliability of the app, etc.
It is widely known that mobile banking apps face several security issues. These include mobile malware, device ID vulnerability, financial fraud, insecure data networks, etc. Owing to these, several people are wary of using these apps.
Fortunately, there are numerous ways you can protect your app as a developer. These include integrating sophisticated data encryption methods, users' alerts, safe back-end architecture, multi-factor authorization, etc. In addition, you can schedule session time and discourage users from saving their login details on the app.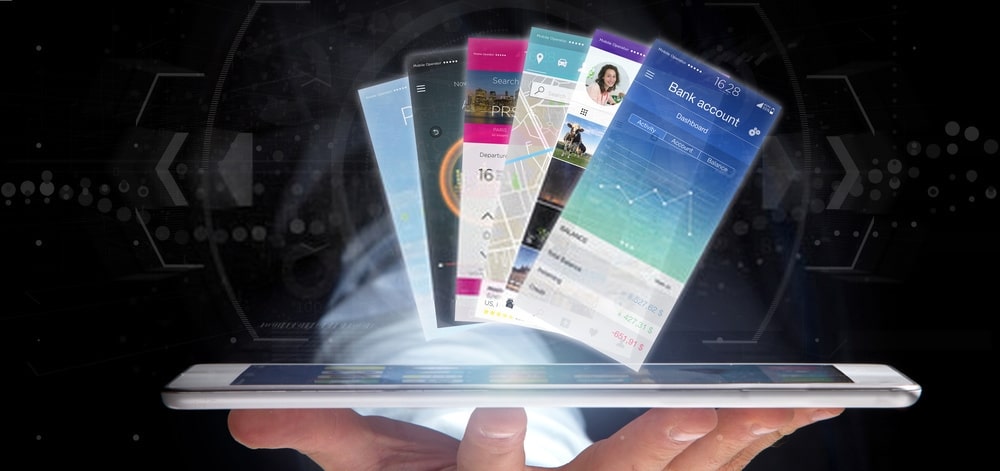 Due to the nature of the data it holds and the functions it serves, an online banking mobile app is expected to be flawless. While this is impossible, the app can always be modified to improve its user experience.
To avoid losing users and bank customers, you can improve on your banking app by:
Allowing enough time for the testing phase
Determining the maximum number of cases to ensure that the app is stable.
Regulations
Depending on your target region, there are certain rules aimed at regulating your mobile banking services. Some of these are:
Payment Services Directive (PSD2) - This regulation applies to the companies in the European Union (EU) and European Economic Area (EEA).
California Consumer Privacy Act (CCPA) - It applies to companies in California.
Pan-Canadian Trust Framework (PCTF) - It applies to companies in Canada.
Regulation of data access (GDPR) - It applies to companies in Europe.
Before you develop your mobile banking app, it is recommended that you first confirm the regulations that apply to your target country.
Create Your Banking App with Boston Unisoft
Do you want to develop a mobile banking app? If yes, you will need an agency with the right mix of experience, talent, and skill. In addition, they should be familiar with the rules and regulations guiding the finance industry in your location. Boston Unisoft Technologies (BUT) fits these criteria. We develop software applications that solve problems for clients all over the United States. We can do the same for you. Contact us today for a consultation.