Fintech Regulation in the United States
« Back to Blog page
What is Fintech Regulation?
Fintech refers to a range of technological innovations that aim to disrupt the financial industry and make financial services more accessible to the common man. Regardless of the intention, the fact remains that technology is a tool. And like all tools, it can be taken advantage of to undermine the public's interest. Fintech regulation prevents this.
Fintech regulations are the laws and rules that guide fintech operation to ensure they advance the public's interest and do not compromise the financial system's integrity.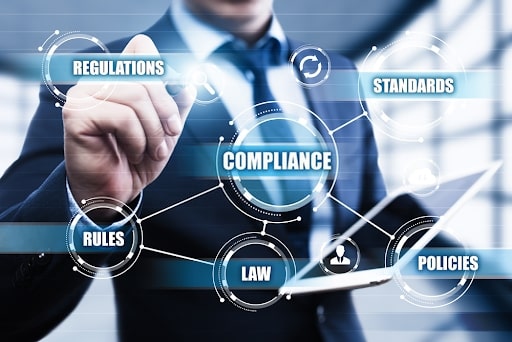 Like financial regulations in general, fintech regulation is two-fold:
Prudential regulation: this facet of financial regulation ensures that financial institutions have the capacity to trade safely and a reliable risk control for emergency purposes. It also ensures financial regulatory compliance.
Consumer protection: the second facet of financial regulation ensures that financial institutions treat consumers fairly.
Fintech regulations are financial regulations that apply to fintechs.
Fintech and its Regulation in the United States
Fintech regulation in the United States is knotty and still developing. One of the major problems is the sheer number of regulatory bodies, and by extension, regulations they must adhere to.
At the moment, there is no single regulatory framework for them to work with. Hence, they must navigate both federal and individual state regulations wherever they intend to operate. That is to say, a startup that operates in all 50 states has to comply with the rules and regulations set forth by each of these states, alongside federal regulations. Because of this, there is a barrier to entry. Even worse, the sheer number of regulations and the lack of synergy in certain cases can hinder the growth of startups.
However, one thing is certain: US fintech regulation is evolving. Efforts are being made at both federal and state level to understand the industry and develop effective regulation. For example, the Conference of State Bank Supervisors (CSBS), engaged in an effort for the different state supervisors to collaborate on licensing and supervision.
Importance of Fintech Regulation
Financial regulation in the fintech industry is important to protect and safeguard people's finances. The fintech industry is a developing industry. As a result, there is a risk that it can be used for nefarious activities, especially since it is not yet fully understood and regulated.
Traditional financial institutions are strictly regulated. Fintech operators use new technologies to offer the services these traditional institutions offer, but are able to escape the strict regulations these institutions are subjected to. Fintech regulators seek to remedy that by providing guidelines that fintech startups can abide by without harming the public's interest.
For many regulators, the following are the areas of concern:
Investment fraud
Money laundering
Taxation
Securities of cryptocurrencies
Systemic risk regulation
Central bank functions
Types of Fintech Regulation
There are three types of regulation applicable to the Fintech industry. They are: active, passive, and restrictive.
Active Approach to Fintech Regulation
Under active regulation, regulatory bodies work hand in hand with operators in the fintech industry. The goal is to gain a better understanding of the industry, identify the challenges that might occur, and discover a way to avoid or overcome these challenges. Basically, under the active approach to fintech regulation, the government provides an enabling environment for fintech companies and work hand in hand for their success.
Unfortunately, this approach has a disadvantage, which is regulatory capture whereas the regulator prioritizes the success of fintech startups over the public's interest.
Passive Approach to Fintech Regulation
In passive fintech regulation, governments, through their regulators, do not try to make fintechs succeed. However, they also do not take any action that can impede their growth.
Restrictive Approach to Fintech Regulation
In restrictive fintech regulation, governmental actions can be limiting to the development of fintech companies. This regulation type can arise from too much bureaucracy, a tendency to avoid risk, and not wanting the financial services industry to have too much influence on regulation.
Fintechs in the US are largely subject to restrictive regulation; however, things are changing.
What are the Fintech Regulatory Bodies in the United States?
The US has numerous regulatory bodies that oversee the activities of fintech operators. Some of these regulators have oversight over particular activities while others have broader powers.
If you are a fintech company, the following is a list of some of the key regulators you should register with. More importantly, you should comply with their laws and regulations. Failure to do this – register and comply – will have dire consequences for your startup.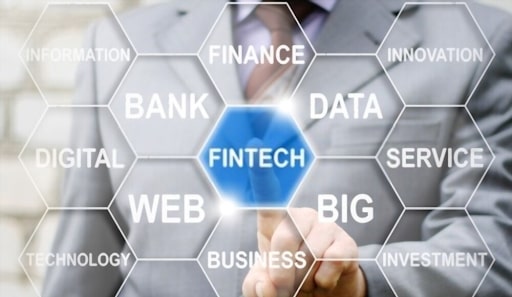 Securities and Exchange Commission (SEC)
The Securities and Exchange Commission is one of the most powerful regulatory bodies in the United States. It oversees the US securities market and guarantees its integrity.
Federal Trade Commission (FTC)
The Federal Trade Commission is a regulatory body that enforces antitrust laws for the United States government. As a result, it prevents the practice of deceptive and anticompetitive practices and ensures that consumer rights are protected.
Also, the FTC ensures businesses operating in the US fulfil certain requirements. For example, the FTC ensures businesses protect customers' data and privacy.
Financial Industry Regulatory Authority (FINRA)
The Financial Industry Regulatory Authority protects the investing public from fraud and related practices by regulating securities firms.
Consumer Financial Protection Bureau (CFPB)
The Consumer Financial Protection Bureau's primary goal is to protect consumers' financial interests. There are several ways it does this, including the elimination of unfair and deceptive practices via regulation.
Commodity Futures Trading Commission (CFTC)
Some fintechs deal in commodities – this makes them subject to oversight by the Commodity Futures Trading Commission, which regulates the industry. This commission protects members of the public from malpractices related to the sale of commodities, futures, and certain options.
Federal Deposit Insurance Corporation (FDIC)
The Federal Deposit Insurance Corporation provides deposit insurance and, therefore, guarantees trust in the American deposit system. Apart from this, it manages financial institutions that are not members of the Federal Reserve Scheme.
Financial Crimes Enforcement Network (FinCEN)
The Financial Crimes Enforcement Network is a regulatory body that analyzes financial information to detect and tackle criminal activities like money laundering and financing of terrorist activities.
Office of the Comptroller of the Currency (OCC)
Traditionally, the OCC is a regulatory body that oversees the behavior of national banks and federal savings associations. Since 2018, the bureau also regulates fintech companies. Its oversight functions apply to fintechs that accept deposits, fund cheque payments, and offer lending services.
Apart from these regulatory bodies – which are federal bodies, you should endeavor to register and comply with the following:
State Regulators
Federal regulators are not the only bodies that fintech startups have an obligation to, they also have an obligation to states. Many of these states lay down fintech laws that startups within their jurisdictions must comply with.
Industry Regulators
Apart from complying with federal and state regulations and laws, fintech start ups also have to comply with regulations laid down by industry associations, like payment card associations.
To operate smoothly, fintechs have to comply with the various regulations that apply to their specific activities. Given the volume of regulatory bodies that exist, fintech start ups will do well to employ a lawyer with industry experience who can help them navigate these issues.
Acts and Regulations that Regulate the Fintech Industry
There are numerous regulations that guide fintech operations in the United States. And while some are specific to certain fintech companies, there are others that apply to most, if not all, fintech companies, regardless of their activities.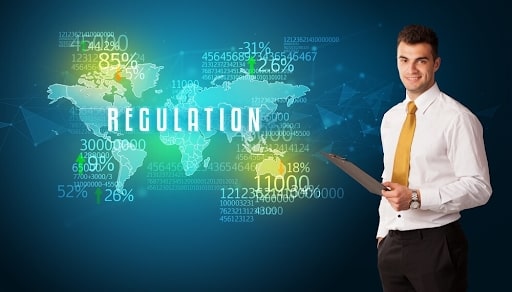 Below, we have examined the most common regulations.
Gramm-Leach Bliley Act (GLBA)
The main goal of the Gramm-Leach Bliley Act (GLBA) is to protect investors from financial fraud. The Gramm-Leach Bliley Act does this by ensuring the security of customer information, both personal and financial, by mandating that financial institutions take the measures necessary to ensure this. It also ensures that these institutions are transparent about the way they disseminate customer information to customers.
It is also known as the Financial Modernization Act.
Fair Credit Reporting Act (FCRA)
The FCRA Act guides how financial institutions can collate consumer information. Furthermore, it broadens consumer rights on how credit reports can be accessed.
Anti-Money Laundering Acts (AML)
The Bank Secrecy Act and the USA Patriot Act are the two components of the Anti-Money Laundering Acts. These two Acts provide a guideline for financial institutions on customer due diligence (CDD), record keeping, and anti-money laundering programs.
Further, the Patriot Act provides certain requirements for financial institutions to operate cross-border transactions.
JOBS Act
The JOBS Act mandates crowdfunding platforms – and other funding portals – to register with the SEC and FINRA before they can operate within the United States. In addition, it guides the operation of these businesses through elements such as maximum fundraising amounts and disclosure requirements.
Fund Transfer Act and CFPB Regulation E
The Fund Transfer Act, alongside the CFPB Regulation E, protects customers if they should experience an error in transfer. The two laws laydown requirements on how financial institutions should go about resolving such issues.
Securities Act and Exchange Act
The Securities Act and Exchange Act apply to ICOs, or Initial Coin Offerings, that pass the Howey Test. The Howey Test provides the requirements that ICOs must fulfil for them to be considered legal in the United States.
CAN-SPAM Act
The CAN-SPAM Act governs businesses that practice email marketing. There are many CAN-SPAM Act requirements that fintechs must comply with. Some of them are:
Oversee what third-parties are doing on your behalf
Provide a means for email recipients to unsubscribe
Include a valid physical postal address
Use subject lines that reflect the email's content
The Future of Fintech Regulation
The future of fintechs, with regard to regulation, looks promising. While it is true that governments are paying them more attention, an action that will increase their exposure to regulatory requirements, sanctions, and legal measures, it will also open the door to collaboration, an action that will help them grow.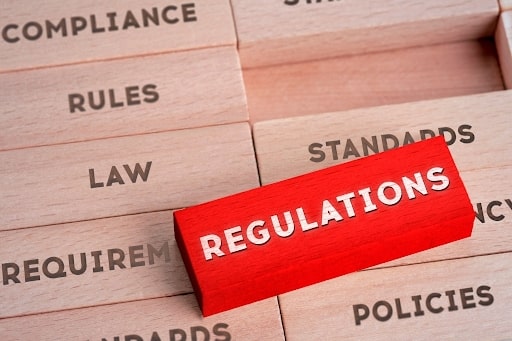 For example, governmental interest will lead to a consolidation of the various fintech regulations that exist across regulatory bodies. Further, it will lead to increased trust in fintech organizations by the public.
However, fintech startups will do well to have robust and reliable risk management controls in place.
Navigate Fintech Regulation with Boston Unisoft Technologies
While the future of fintech law and regulation is promising, it is still at a nascent stage.
Different fintech businesses will be subject to different regulations based on the sector they operate in: payments, cryptocurrencies that rely on distributed ledger technology, insurance, asset management, online lending, etc. Consequently, fintech startups should work with those who have industry experience to ensure their fintechs and the regulations that govern them align.
Boston Unisoft Technologies is an organization that has developed numerous fintech products for clients across the country. Because of this, we have a working knowledge of financial regulatory compliance in different states.
If you want to build a fintech startup that doesn't run afoul of financial regulatory requirements, we can help. Contact us today to start.