Financial Software Development in Boston & New England
« Back to Blog page
The financial technology (or FinTech) industry is one of the fastest-growing industries in the world today.
If you are thinking, "Why is this industry experiencing such rapid growth?" The simple answer is, it solves payment problems that the traditional banking industry struggle with. What's more? It makes payments faster, more efficient, and cleaner than ever before.
In this article, we will examine the growth of this industry and why intending FinTech startup founders should set up their companies in Boston. We will also look at alternative locations that have a good enough incentive for FinTech startup founders.
Let's get started in discussing the best places for FinTech's market growth!
FinTech Market Global Growth
Are you thinking of breaking into the FinTech industry? If yes, you should check the staggering statistics about the industry. Below are some of the statistics that demonstrate FinTech trends. Rest assured that they will guide you in your decision-making.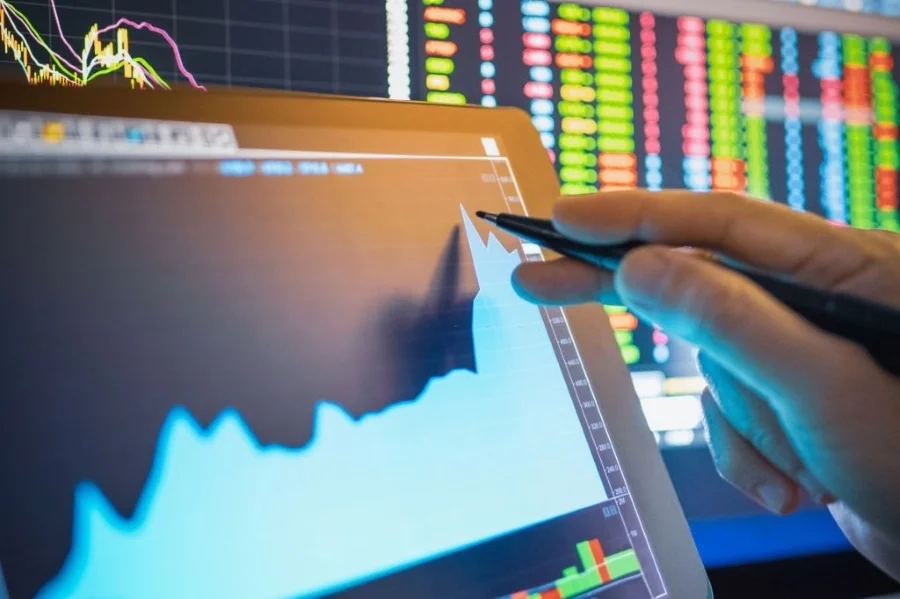 General FinTech Market Stats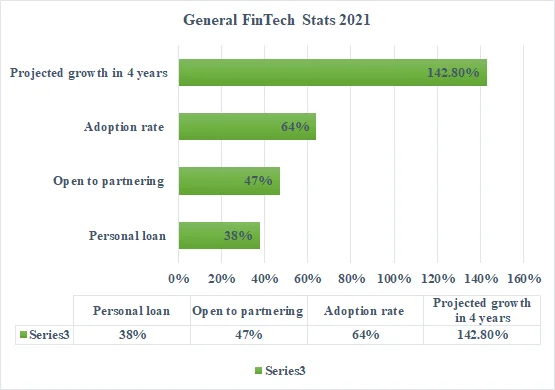 According to Statista, FinTech software companies grant approximately 38% of personal loans in the United States.
A PwC survey revealed that 47% of financial services organisations open to partnering with other industries preferred collaboration with the FinTech software solutions.
The global FinTech industry is projected to grow from $127.66 billion in 2018 to $309.98 billion in 2022, a massive 142.8% increase.
The FinTech industry has an adoption rate of 64%.
These statistics give a peek into how the FinTech industry is growing.
Boston as a Developing Technology Pioneer
Boston has a long history of innovation. That makes it a worthy location if you are thinking of setting up a start-up or any technology-inclined company. Besides its history, the tech hub boasts the right conditions that companies need to grow and dominate their industries.
"What is Boston's history?" This is a question many reader ask whenever Boston is mentioned in the technology space. Is this claim of innovation correct, or is it simply an attempt to hype the city and paint it in glowing colors? Find out below:
Boston: The Birthplace of the Financial Industry
Boston's reputation for innovation dates back to several centuries. It goes as far back as 1630 when the city was founded. Being a port city, Boston had numerous visitors, many of whom were looking to make a name for themselves in the business world. These business-oriented individuals included many brilliant minds that competed against each other. Naturally, triggered innovations that led to the establishment of better systems to outdo the competitions.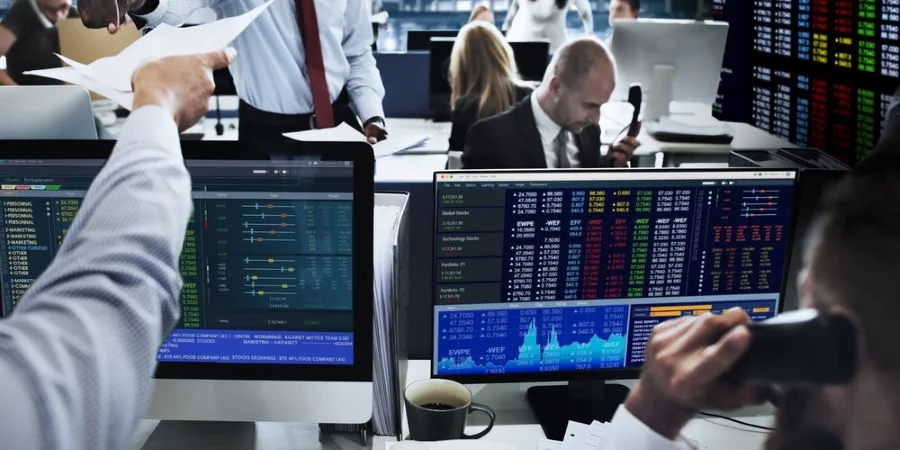 The quest to support the wealth the city's inhabitants were creating led to the founding of the Massachusetts Bank in 1784. At that time, it was the second bank to be established in the entire country. Subsequently, the city went ahead to dominate the financial industry, blazed many paths, and set countless records. These achievements were possible, thanks to the innovative and creative minds of the earlier businesspeople.
Today, Boston has one of the most robust financial industries in the United States. They include Venture Capitalists (VCs), private equity companies, and mutual funds. You can draw a direct line to connect the present-day thriving financial industry to establishing the second bank in the US. If you wish, you can draw this line further back to the city's establishment and its many brilliant, entrepreneurial minds.
Boston's Engineers Set the Basis for Modern Computers
Another point that supports Boston's claim as the center of innovation is that the precursor of the modern computer was invented there. The story behind this creation began in 1862 when the government donated land to Massachusetts. It was on this land that the Massachusetts Institute of Technology (MIT) was established. During the Second World War, researchers led by Jay W. Forrester attempted to build a flight simulator. Subsequently, their efforts led to the development of a high-speed digital computer that has gradually transformed to what we have today
However, MIT is not the only Boston institution that is pushing the boundaries of technology and innovation. The city is also home to Harvard University, Boston University, and over 60 other universities.
Top Fastest Growing FinTech Companies in Boston
Boston Fintech continues to set records in growth and accomplishments. Thus, the city is considered to be a FinTech hub in not just Massachusetts but the entire country. Owing to this, there are a vast number of fast-growing Boston FinTech companies. However, we will be focusing on five for this article. They include:
Flywire
Flywire is a FinTech software founded in 2011 by Iker Marcalde, an international student. Initially known as PeerTransfer, Flywire eliminates the obstacles involved in financial transactions through solutions that support the global payment (both incoming and outgoing) processes. This banking software development has been proven to solve payment issues experienced by organizations that provide high-value services to a specific market.
Besides their primary services mentioned above, Flywire also simplifies financial transactions between students and institutions. Thus, they make it easier for institutions to receive and confirm payments from students around the world.
The FinTech company has currently raised over $260 million in venture funding. Some of its investors are Goldman Sachs, Marshall Wace LLP, Whale Rock Capital Management, Temasek, Bain Capital Ventures, among others. Finally, Flywire is in partnership with some universities and companies. These institutions include Boston University, Carnegie Mellon, Cornell, Bill trust, Cashnet, Nelnet, and more.
Algorand
Algorand is a Boston FinTech that Silvio Micalli founded in 2017. This FinTech software is designed to provide open-source and pure proof-of-stake blockchain protocol without requesting permission. This ensures that it is possible to create scalable blockchain solutions applicable to the real world.
Furthermore, FinTech software development enables the creation of financial tools and services. It also allows the creation and exchange of value, among others.
In much simpler terms, Algorand is a FinTech company that strives to create the technology that will power FutureFi or the Future of Finance. (FutureFi integrates both the traditional and decentralized models of finances into a unified, frictionless, and secure system.)
Own Up
Own Up is a FinTech company that was founded in 2016. The company was designed to level the playing field for the clients of mortgage companies. It accomplishes this by introducing a radical form of transparency to the mortgage industry. This enables its clients to make the best financial decisions for themselves, considering their unique situations.
In 2020, Own Up experienced rapid growth due to several Americans reviewing their budgets and lifestyles. It provided the American populace with immense assistance on their home buying and refinancing journeys.
Lendbuzz
Lendbuzz is another fast-growing Boston FinTech company. It provides international students, foreign professionals, and expats with an equal financial opportunity and car loans. The FinTech software uses Big Data analytics to improve access to loans by looking beyond simple credit scores. In place of this, LendBuzz determines creditworthiness using customer background information. These include details like clients' financial, educational, personal, and employment history.
With these criteria, an individual has much better chances of accessing loans compared to the traditional method.
Numerated
Numerated is a venture-backed financial technology company in Boston. Established in 2017, this company is in charge of digital transformations in banks. By using already digitized data, Numerated makes it much easier, faster, and more efficient for financial institutions to lend its clients' money.
The digitized lending solution functions by procuring data at each stage of loan origination. This involves pre-filling applications for those who want to borrow. Thereafter, it aggregates the data to hasten up the review and offer process. Finally, it creates document packages that are ready for use.
Why is Boston One of the Best Places for FinTech Innovations
The city of Boston is one of the best places to set up a FinTech company today. There are many reasons for this, and some of them are discussed below.
Human Capital
If your goal is to build one of the best FinTech websites in the world, you will require access to a steady supply of skilled personnel. Boston offers you this. It has two of the top five universities globally – MIT and Harvard – to train your potential workforce. Also, it has a student population that is about 37% of the entire city's population.
The FinTech industry is rapidly evolving. However, it will require immense innovation to attain its full potential. This way, the city's history of innovation bodes well for Boston FinTech companies.
Supportive Ecosystem
To build a FinTech app/solution that will thrive, you need a supportive ecosystem; Boston offers this. It is Fintech hub that has all the necessary elements that FinTech startups require in succeeding.
To illustrate its supportive ecosystem, the city has accelerators and incubators that can support new FinTech companies and help them find their feet. There is a student-operated FinTech conference – the MIT FinTech Club – with this same goal: to develop an ecosystem that will support new FinTech startups. Also, the city is home to FinTech Sandbox, an incubator that helps FinTech startups access industry data. Its goal is to drive innovation and collaboration.
Other New England States with FinTech Potential
While Boston is the best location to set up a FinTech startup, it is not the only place with potential. If you are looking for something different, below are four New England states you should consider. Their potential for FinTech startups is also quite high and might be what you are looking for.
Connecticut
Connecticut is one of the many New England states jumping on the FinTech train. With the growth experts have projected for the industry, this is to be expected. Consequently, the state is more conducive to FinTech startups than ever before. For example, one of its top universities, University of Connecticut, is launching a master's degree program in fintech. This program will teach students emerging technologies like blockchain and cryptocurrencies.
What's more? Connecticut provides business support like funding opportunities and technical assistance to high-tech startups established there.
Massachusetts
With the advent of the COVID-19 pandemic, many businesses, including fintech startups, transitioned to a remote work model. While Boston remains one of the best places for fintech firms in the United States, people now appreciate other parts of Massachusetts.
If you are looking for a different location than Boston to establish your fintech firm, try other Massachusetts areas. This places you in proximity to Boston, since you are still in Massachusetts. Thus, you can easily benefit from all Boston's advantages.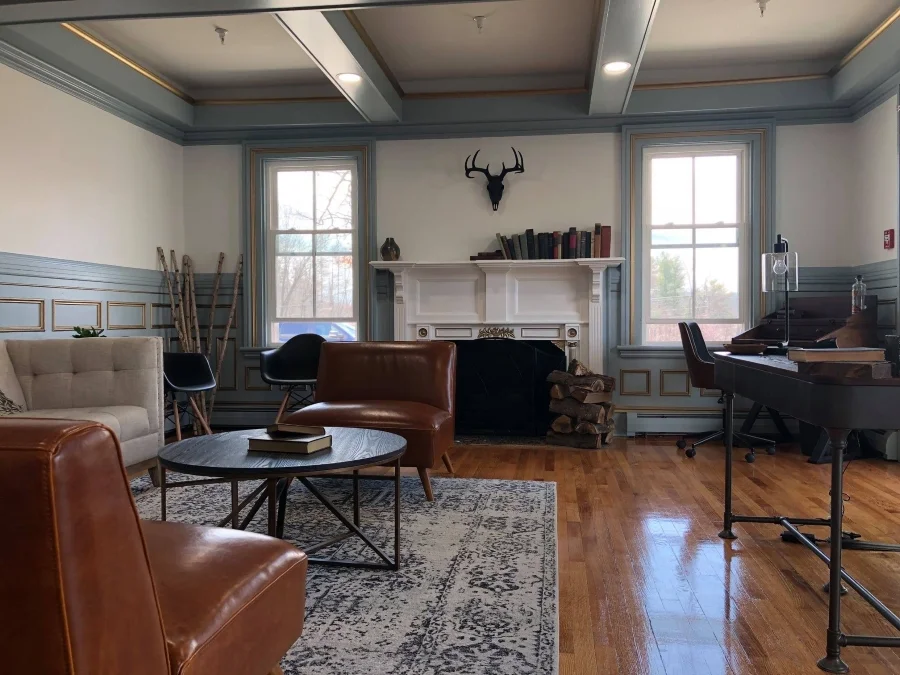 Vermont
Vermont has been reputable as a hub for many FinTech startups over the years. Located in New England area, just like Boston, the city provide similar benefits Boston offers. This makes it a perfect choice for tech startups that want to experience the benefits of Boston while avoiding its competitive nature. An event that further cemented the legacy of Vermont as a very hospitable place for FinTech startups, business owners and regular people looking was the pandemic. After months of isolation and social distancing, the government eventually lifted the lockdown policy in New York, Boston and other major cities in the region. Desperate to regain their lives, connect with people, enjoy the beauty of the city, people started exploring outdoor events and activities. And not surprisingly, Vermont attracted a sizeable proportion of these people. From ski resorts to hiking, camping to skydiving, Vermont provides exciting outdoor activity opportunities for both residents and visitors. The crowd is warm, friendly, open-minded and receptive of everyone irrespective of race, gender, cultural background, or religion.
What's more? The state's policies are friendly to financial companies; these incentives many people to make the move and set up shop there.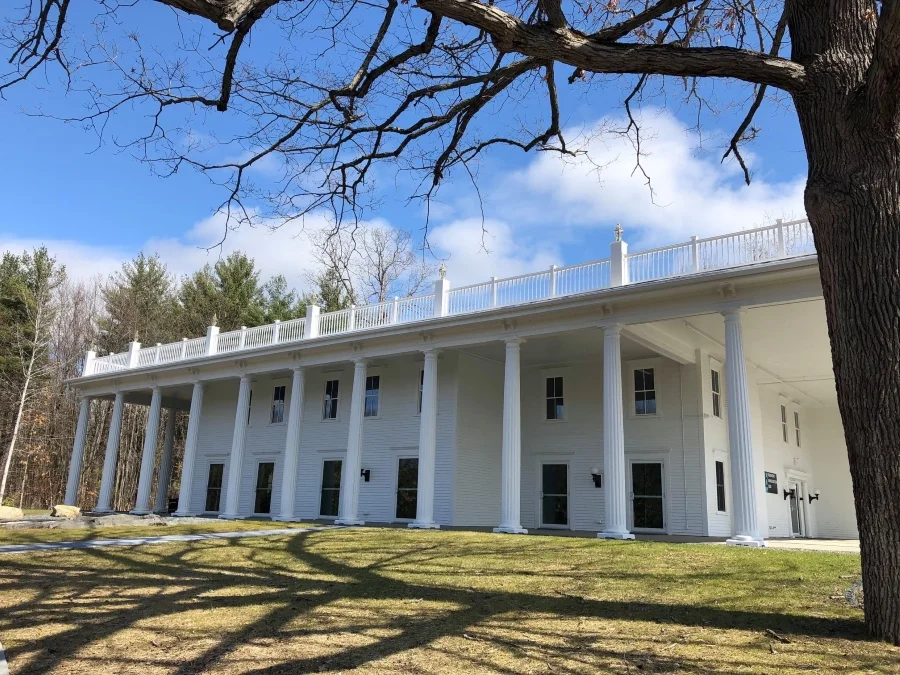 Rhode Island
Rhode Island is another emerging FinTech hub in the United States. The drive towards this status with an effort to rebuild the economy. Rhode Island has a vast talent base that a FinTech startup can tap from, with over 180,000 computer and engineering professionals and 11 universities that offer world-class technology programs.
Besides, the state is in proximity to Boston – it is about 45 minutes away – and to New York – it is about 3 hours away by train. This closeness ensures that startups there do not exist in a vacuum and that they have access to the financial and innovative ecosystem of Boston.
Do You Want to Establish a Boston FinTech Company?
One of the challenges many startups with interest and the potentials to be another emerging company will face is how to secure their spot in the highly competitive and intimidating Boston city. However, you don't have to worry, that's why UniSoft exist, to establish your feet and give you the necessary support to grow irrespective of the challenges. We founded our firm in Boston because of its history of innovation and tenacity. Also, for its technological, world-renowned institutions; and steady supply of world-class talent, among others.
As a company with high background in finance – our founder boasts 20 years of banking experience before founding BUT – and a healthy understanding of technology. Because of this, we are well poised to help you realize your dream of establishing a fintech firm. Since our lauch, we have provided many finance firms with financial software solutions, as our track record shows.
What's more? In a bid to foster the famed Boston innovation, our founder and CEO founded Vermont Innovation Box – a coworking space for small businesses, freelancers, and startups, among others.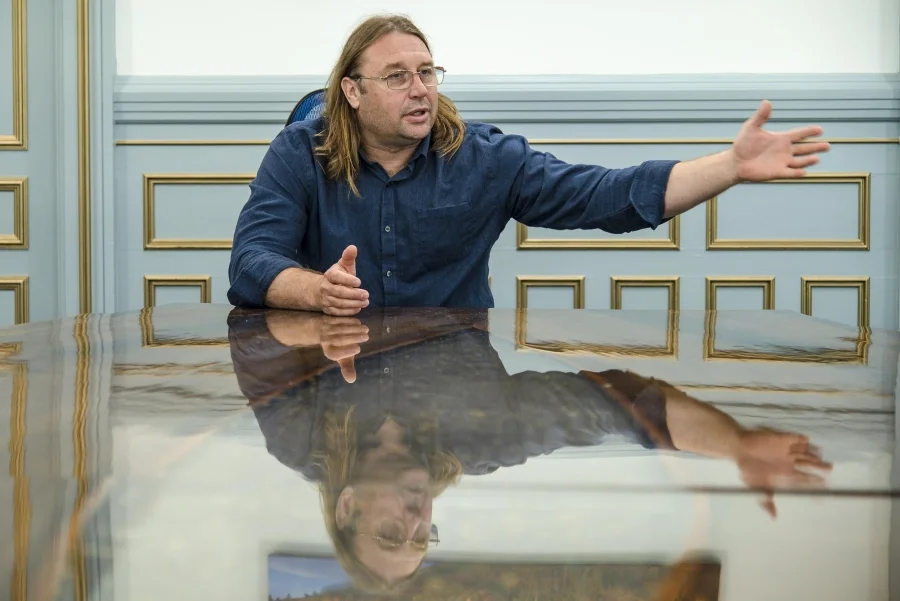 Would you like to book a session to discuss your ideas with us? Feel free to reach out to our support, and we will be glad to help.