Digital Banking App Development Trends In 2022
« Back to Blog page
Over the years, technology has stayed consistent as the synergy tying every aspect of our lives together. We all feel it, either as businesspeople or the customer, at the end of every service target. The banking industry is also caught in the influence of today's age of digital banking technology. Already, everything functions at the click of a finger. Therefore, the center stage of most financial service provision is now taken over by digital banking app development in 2022.
Today, digital banking is not only repackaging the kind of financial services banks provide, but also determining customer behavior and directing their wants. The subtle message is simple - if financial institutions must survive in the future, they must embrace fintech both as a service and as a gauge for measuring customer demands.
This article looks deep into how technology is transforming the banking industry and how you can jump on the trend to earn your slice of the pie.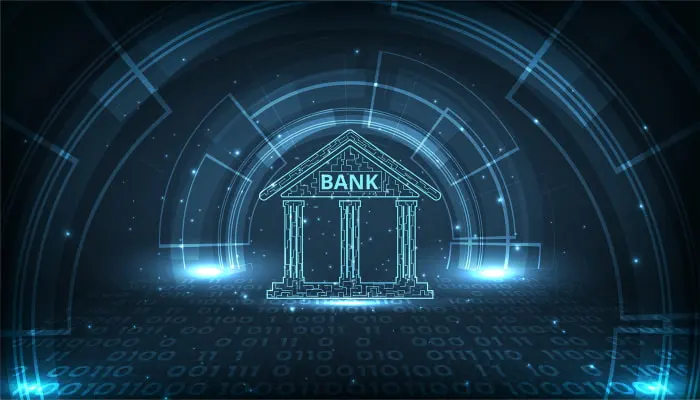 Why Is Digital Banking A Trend in 2022?
Customers are always looking out for the business that provides the best services in every industry. Their loyalty is always biased toward the company that sells the best goods or provides the best services. They are the kings in the market, and as long as they remain kings, businesses will constantly innovate or invest in innovations that will attract most customers to what it has to offer.
The above scenario is not far removed from what happens in the banking industry. The digital banking race is only another dimension of the competition for new customers by financial institutions. The remarkable feature is that it focuses on leveraging the technology that constitutes part of the daily lifestyle of the average bank customer - the internet.
Businesses and individuals perform their daily tasks and order their basic needs from their smartphones and computers. It only makes sense that banks look for these customers where they can find them, and this gave rise to digital banking and other trends in fintech and banking services online 2022.
Reimagining Banking In 2022
Many financial experts and thought leaders have shared their projections about the future of banking in the face of fintech. Every new pronouncement triggers a fresh fever of competition among traditional bankers. Each organization wrestles with gaining a competitive edge, and they believe the most efficient route is to transition to a 'digital first' institution. Already, many banks have metamorphosed into tech companies with highly efficient digital solutions for customers' needs.
Banks rate successful banking service based on the customer experience it offers. Therefore, the yardstick for measuring digital banking functionality is to take stock of its benefits. Today we have mobile banking and sophisticated software that customers use to execute payment transactions. The mind-blowing benefit is that they don't need to leave the comfort of their homes or lose production time at their workplaces.
From the perspective of creating banking software to enhance customer experience, you will understand why most banking innovations revolve around the customer. Generally, most technological solutions are functionality exceptional, but they starve customers of the emotional need for human connection. For this reason, the digital humanization trend has become a new quest for banks and other financial service providers. This article quotes Michael Abbott, saying that "one of the overarching trends for 2022 and beyond is how do we take what we have done in branches for 50 years and put it back in the digital, and put humanity back into it."
Leading banking app developers like Boston Unisoft have already begun to add impressive personalization features to the banking app. The aim is to satisfy the rising customer need for digital humanization.
Aside from being a solution, technology also poses a significant risk that could render banking as we know it obsolete. Banks with foresight management have already seen this and have begun investing in how to develop digital banking software that will keep them relevant after we cross this brink of transition.
Target Audience For Banking Software Solutions
As we have established, virtually all banking trends are customer-centric. Interestingly, customers' needs are ever-changing, and the most relevant banks are the ones that can provide solutions for these needs. Core banking software is an excellent example of yet another product to satisfy clients' evolving demands.
Retail banking and other financial institutions cater to the provision of financial services to the public. Their services include savings and checking accounts, credit card access, mortgage loans, and personal loans. Before now, customers could only access all of these services by traveling to the physical locations where retail banks have their branches. Also, customers can only manage their accounts and conduct any transactions by going to a bank branch.
Aside from the physical stress involved, there is also the problem of time wastage on the part of the customers and the performance inefficiency of financial institutions offering these services. The innovation of the digital banking platform emerged to solve the challenge for both parties. Products like core banking software have become a source of reprieve, offering convenience and other fantastic services to the banks and customers alike. The benefits of creating banking software serve both the banks and the customers. While it may seem that the immediate target audience for banks issuing banking software is the customers, the banks also benefit from this technology.
Benefits Of Banking Software To Customers
Convenience: Banking software like mobile apps offer customers details about their accounts and information like the nearest ATM location.
Quick transactions: Customers can conduct transactions like fund transfers using their banking apps.
Budgeting: Some banking software created by leading developers like Boston Unisoft helps bank customers monitor their spending with unique features programmed into the app.
Timesaving: Gone are the days customers have to queue for hours to access banking services. With only a smartphone, banks have given customers access to their services from anywhere.
Loan application: Some banks have made loan applications easier for their customers by including the service in their mobile apps. Also, customers can apply for a credit card through some of these apps.
Mobile deposit: With a smartphone camera, customers can now conduct check deposits without enduring a trip to the bank branch.
Benefits Of Banking Software For Financial Institutions
It reduces human errors: Unlike humans, the performance of banking software cannot be influenced negatively by fatigue or a foul mental state.
Minimizes the cost of operation: running a physical branch is a project with a considerable capital outlay. Banking software reduces the expenses that banks have to make on stationery and wages.
Offers insight into customers' behavior: So far, there is no better way financial institutions can study the changing patterns of customer behavior than through banking software. Banks can strategize better and provide better-targeted banking services with this information.
Improves staff competence: Employees work better when they have the right tools. Banking software facilitates their tasks and improves their engagement and the quality of service they render to customers.
What To Expect From Mobile Banking?
Over the past decade, the number of smartphone users in the US has been steadily increasing. From a biological perspective, it makes sense considering that the oldest population is gradually transitioning into people who know and understand how to leverage the power of the internet. On the other hand, millennials and Gen Zs see the phone as an indispensable gadget necessary for survival.
The data from this article shows that of the 294 million smartphone users in the US, 85% of them are adults. For this reason, most digital banking trends and innovations in recent years have centered around the smartphone. Mobile banking is arguably the unifying force that ties all digital banking trends together. These trends shape banking as we know it. Financial experts also project that we can expect the following from mobile banking in the future:
Total digital banking will become inevitable: The inevitability of digital banking is more of a present trend than a future expectation. As we already established, most customers prefer mobile banking solutions to in-branch transactions.
Customer experience orientation: Already, financial institutions tailor service provision to enhance customer experience. However, the coming trend in mobile banking will feature the incorporation of personalized offers to humanize the tech solutions.
Big data and analytics: Mobile banking will gradually depend on how much banks know about their customers. This will make analytics an indispensable prerequisite for customer acquisition and retainment.
Open Banking will gain more acceptance: The open banking concept simplifies many banking services. It also provides options for customers to access other fantastic services through third-party fintech companies.
Smart banking with artificial intelligence: Mobile banking will incorporate AI features to analyze and detect fraudulent activities and improve compliance.
Blockchain technology: Beyond money transfers and other transactions, blockchain technology will come into mobile banking to enhance KYC and the delivery of other financial services.
Why Invest In Mobile Banking App Development?
Aside from the benefits that mobile banking apps offer to banks and their customers, we have examined some of the significant projections on the future of mobile banking. Industry experts use phrases like 'digital first' and 'digital maturity' to describe an inevitable moment when banks will morph into full-blown technological companies. These phrases suggest that the banks and other financial institutions that will stay relevant in the future are those that key into the insatiable appetite for tech solutions from today's crop of customers.
Investment in mobile banking is no longer a choice but a necessity every financial service provider has to invest in to retain its customers and acquire new ones. Investment in mobile banking makes smart loyalty programs and other incentives easier.
Also, digital banking technology brings a new wave of competition that banks have never known before. Before now, funds transfers and other transactions were more like the exclusive preserve of banks. However, technological innovations have changed that reality. Many fintech companies now offer digital wealth management solutions. Also, peer-to-peer lending technology has become rampant for fund transfers and other transactions. The fiercest competition banks face currently comes from fintech companies, and the banks that will survive are those who will join the tech race by investing in mobile app development.
Must-have Features Of A Mobile Banking App
Currently, many account owners don't know when they last visited a bank branch. While some banks still cause their customers the inconvenience of not making certain services available in their mobile apps, others are running fast towards digital maturity.
Customers may want digital banking functionality, but they also need sophistication. They need banking app features to improve their convenience, transaction security, and user experience. Based on these needs, the must-have features of a mobile app include:
Chatbots: Banks can transition to intelligent customer support and improve customer experience using chatbots.
Account management: Mobile banking apps should allow customers to check their balances, generate transaction histories, and conduct other account management activities.
Advanced security: As banking technology improves, criminals develop new ways to beat the system. Every mobile banking app should incorporate formidable multi-factor authentication measures.
Peer-to-peer payment: A good amount of all mobile banking app activities involve fund transfers. P2P technology is a must-have for any app.
Bill payments: The idea of mobile banking is to create a solution that fits into the customers' lifestyles. Paying bills is a necessary feature for every mobile app to achieve this lifestyle experience.
Core banking: This feature offers banks and customers the luxury of managing loans, interest rate calculation, and other services through the app.
Check deposits: This feature is non-negotiable. Customers don't have the time anymore to endure bank queues.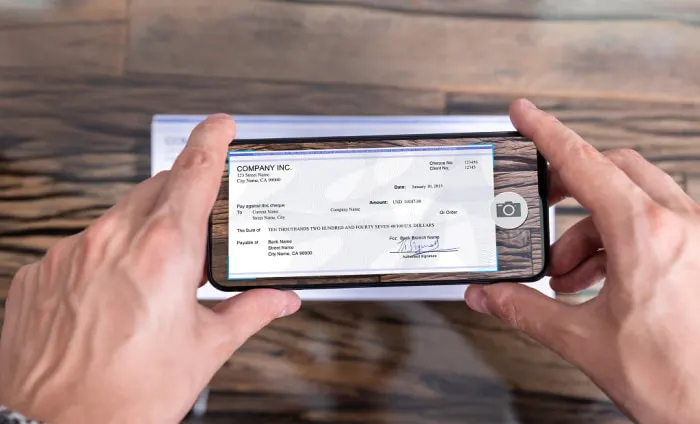 Security Aspect In Banking App Development
Security is the foundation of digital and mobile banking app development. The number of fantastic features a banking app carries doesn't matter if the customers' account is open to fraud.
Traditional banking had ways to implement security that worked. However, banking has evolved to involve digital technology. Fraudsters can access customers' accounts with mobile banking apps as long as they have the correct authentication details. For this reason, sophisticated security is essential in app development.
Today, sign-in protection has gone beyond mere username and password to involve multiple authentication procedures. The only drawback to multi-factor authentication is that customers have incurable impatience with any system that is time-consuming. Also, the possibility of losing their login details and suffering losses or inconvenience presents another discomfort.
However, innovative banking app developers have learned to use biometric verification to improve security and cure customers' discomfort with multi-factor authentication. Customers can access their mobile banking apps using fingerprints, voice recognition, and other physical metrics.
Conclusion
The benefits of digital banking manifest themselves most in the provision of mobile banking apps. This technology puts customers at the center of banking, as it should be in every business. It makes service delivery more efficient, and it saves banks and other financial institutions the expensive costs of running a branch. Ultimately, digital banking offers an exotic experience that fosters customer satisfaction.
Care to improve your financial service delivery with banking app features that will earn you a tribe of loyal customers? Get in here for your app development by Boston's top app developers.