Professional platform
for Mutual Funds trading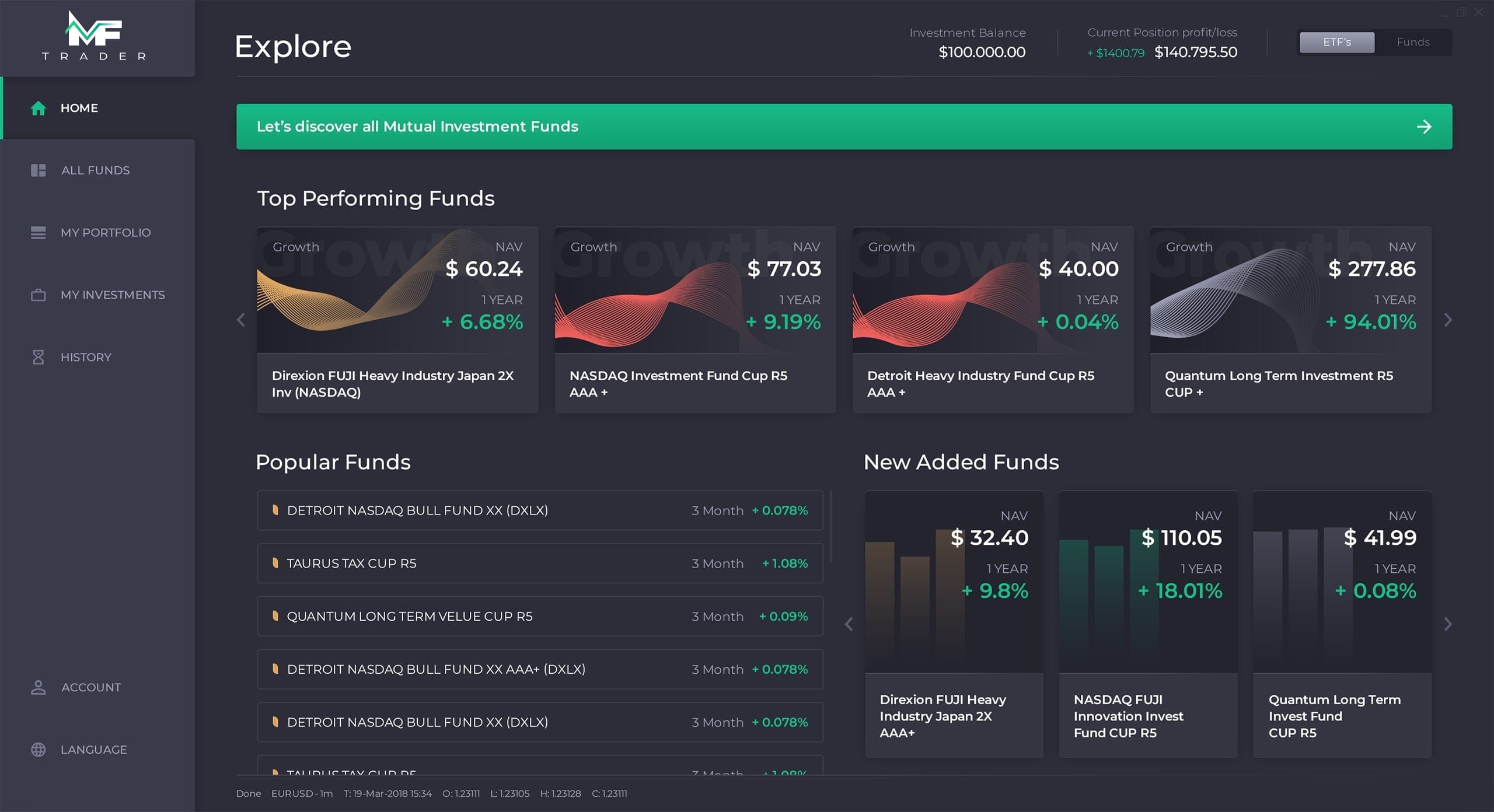 Overview
The idea of the platform is to bring mutual funds market closer to the public. Mutual Funds platform helps millions of people to change their life by investing into mutual funds products. The application introduces mutual funds to the customers around the world. The platform was built in 2018-19 using more than 10 years of successful experience in financial software development industry.
The idea of the platform is to rise the interest towards the Mutual Funds industry and offer unique marketplace for the Mutual Funds' owners.
Key Facts
Online registration takes only 3 minutes
235 000 funds available for immediate investment
Minimal investment as low as 5$ and up to $50 million
Mobile applications available on iOS and Android platforms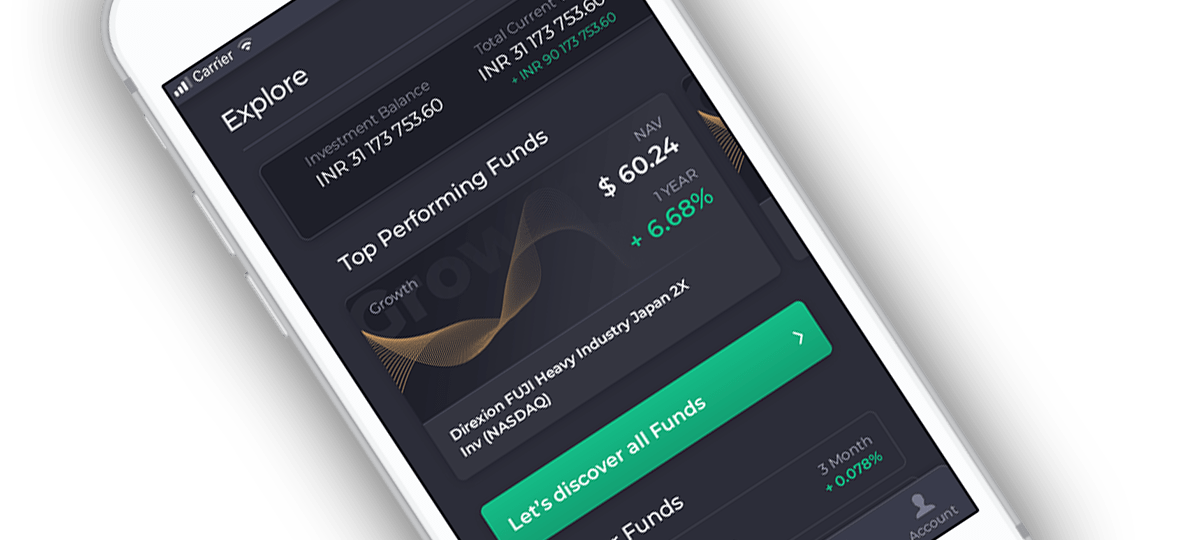 FOR CLIENTS
Investment Products
Funds of all types:
Alternatives
Bond
Real Estate
Money Market
Equity
Mixed Assets
Commodity
Other
Platform Features
Comprehensive information about the Mutual Funds:
Fund Overview
Percentage Grows
Fund Overview
Personal Screener:
Check Funds for the future investment potential
Live price change notifications
FOR MUTUAL FUNDS OWNERS
Increase in Mutual Funds recognition
Increase in investment volume
Advertisement opportunities in the Mutual Funds search and client cabinet
White label of the Mutual funds platform
Easy platform customization
Operational console interface
Dealer back office interface
24/6 Technical support and software updates
Want your own platform?
Leave your contact information and we will contact you to discuss details